Thomas Tuchel Heaps Praise On Chelsea Star: 'He Is Our Salah, Mbappe, Van Dijk'
KEY POINTS
Chelsea are currently third in the 2021-22 Premier League
N'Golo Kante recently returned from an injury layoff
He has played only 25 league games this term
N'Golo Kante is Chelsea's "Mohamed Salah, Kylian Mbappe and Virgil van Dijk", says head coach Thomas Tuchel.
He added that it would have been a miracle for Chelsea to finish in the top four in the Premier League without Kante.
Kante, who has been a key figure at Chelsea since his arrival at Stamford Bridge in 2016, has struggled with his share of injuries. While he has helped the side win a number of trophies over the years, he has never been available for a full season.
The defensive midfielder missed a few games at the beginning of the 2021-22 season due to a groin injury. Kante has had multiple injury layoffs in the ongoing campaign. He missed four games from the end of April to May 12 before returning for Chelsea's FA Cup final against Liverpool FC at Wembley last weekend.
After his cameo off the bench in Chelsea's FA Cup final loss, Kante started in his side's 1-1 draw against Leicester in the Premier League at home.
"I think he is our key, key, key player but key, key, key players need to be on the pitch. He plays only 40 percent of the games then it is maybe a miracle that we arrive in third place. He is our Mo Salah, he is our Van Dijk, he is our De Bruyne. He is simply that player, he is our Neymar and Kylian Mbappe. He is that guy who makes the difference and if you only have him for 40 percent, then it is a huge problem," Tuchel was quoted by Goal.
Last season, Liverpool also suffered many injury setbacks, with the biggest one being Van Dijk's ACL injury that ruled him out of the season from October. Despite that, Liverpool managed to finish third in the Premier League.
"Giving that percentage it is maybe a miracle that he produces results. It puts everything into perspective as I saw Liverpool without Van Dijk last season and they struggled heavily. You see the difference. N'Golo is our key player and we need him on the pitch," added Tuchel.
Kante, who has played just 25 games out of a possible 37 league games this term, has only a season left on his current contract with Chelsea. The negotiations over an extension are yet to begin. The midfielder recently admitted he is still hungry for success and will be looking to win more titles in his "final year" at Chelsea.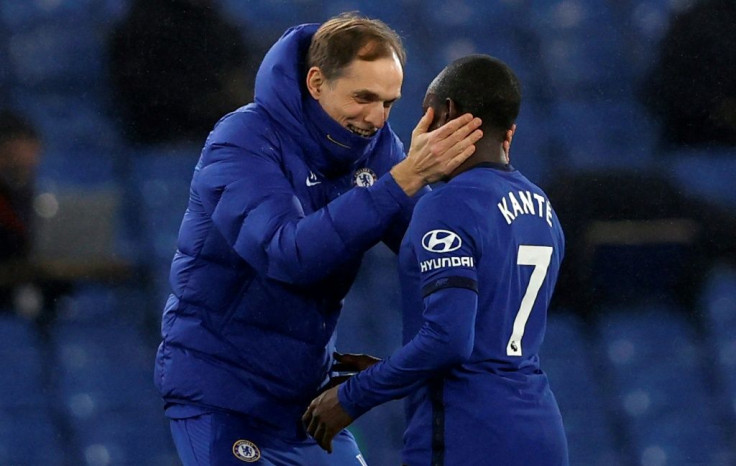 "Everything we have done is part of the past at some point and the things we have in front ahead are the present. I have many games to play, one more year at Chelsea at the moment. Every season we have new challenges and I hope to achieve more, to celebrate more with my teammates, with the club, it's what I want. We will see what is next, but I hope for many more titles," said Kante in an interview, Sports Illustrated reported.
Chelsea are set to host Watford at Stamford Bridge on the final day of the Premier League on Sunday.
© Copyright IBTimes 2023. All rights reserved.