Three Companies Join Forces with Occupy Wall Street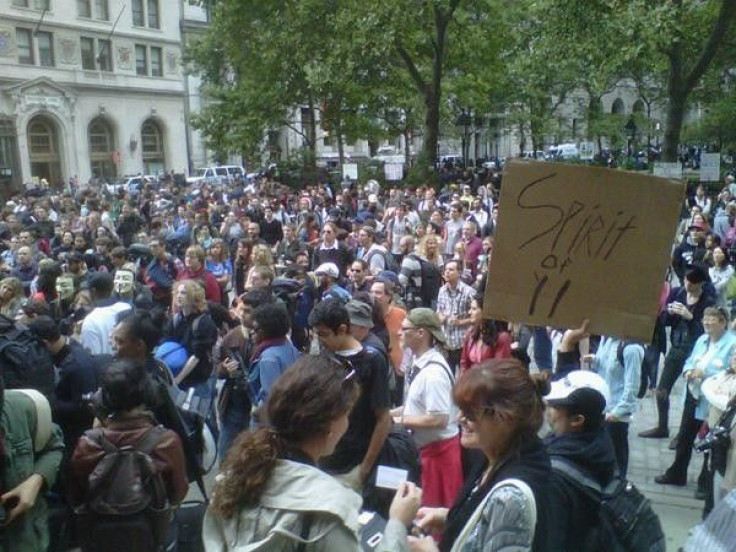 The Occupy Wall Street movement has been cast as a battle between different parties -- Wall Street versus Protesters, 99 percent versus 1 percent, liberals who decry Wall Street "fat cats" versus conservatives who cry "class warfare."
This is leading to a lot of tension, but the founders of three startup financial services companies (and former employees of larger financial institutions) came together at the Lower East Side offices of Betterment Financial on Friday to discuss their companies and show their support for the Occupy Wall Street protest.
Jon Stein, the founder of Betterment, was joined by PerkStreet Financial's founder Jason Henrichs and BillGuard's founder Yaron Samid to explore ways to help advance the goals of the movement. According to their company profiles, Betterment helps people make wiser decisions with their money, PerkStreet offers checking accounts that give at least 2 percent back on debit card purchases and BillGuard provides an online forum for billing complaints.
In a panel moderated by David Magee, the managing editor of the International Business Times, the leaders pointed out that they became disillusioned with their past careers. For example, Stein worked in banking, where he said the customer services divisions were gutted. Henrichs, who worked in the credit industry, said the company made its money by giving loans to people who would likely not be able to pay them back.
The leaders of these companies praised the Occupy Wall Street movement, and expressed hope that the group will find a clear platform and leadership over time. However, merely protesting won't give the Occupy Wall Streeters what they want. Samid pointed out that the movement is in a "vent phase", which he said is totally understandable, but it does not provide solutions.
Rather, they say companies like Betterment, Perk Street Financial and BillGuard can help challenge the industry to truly make a change. They have put together a bill of rights calling for a financial system benefiting all consumers, not just ones with millions of dollars. This is what Betterment has placed on their website:
You deserve to benefit from a more productive Wall Street:
-You deserve to enjoy the returns of the marker rather than the paltry returns of a savings account.
-You deserve to invest without hidden costs, withdrawal fees and transaction fees--whether you have $10 or $10 million.
-You deserve helpful technology that automates and streamlines the investing process.
-You deserve to access information and advice for free, without going through a gatekeeper.
-You deserve to talk to real people when you have questions--people who have only your interest in mind.
PerkStreet financial's platform is very similar, saying that people should have an active relationship with a bank looking out for a consumer's best interest. BillGuard plans to have their statement up on their website later this week.
It will be interesting to see if these companies gain traction among those disgruntled with the large financial institutions, and if the big banks make changes in response. After all, these three executives don't represent non-profits. They don't shame capitalism. But as Henrichs said, "Capitalism is different from greed."
Write to Samuel Weigley at s.weigley@ibtimes.com.
© Copyright IBTimes 2023. All rights reserved.