Tibetan Police Chief Encourages Self-Immolation Protests, Upsets Pro-Tibet Advocates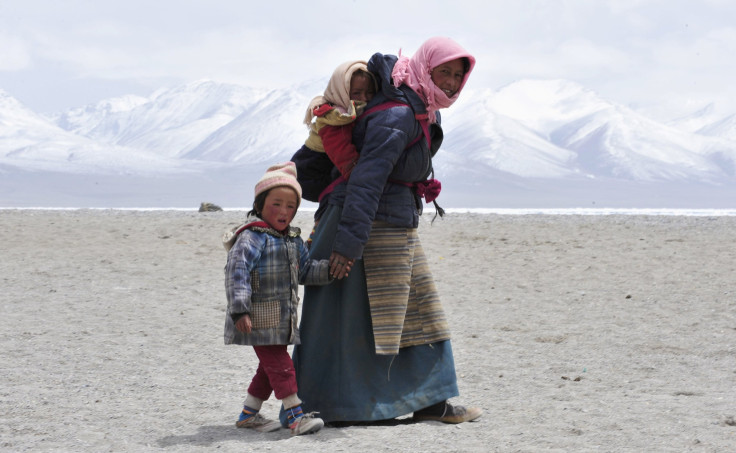 Disturbing remarks from a police chief in Tibet are outraging Tibetan independence seekers and their supporters. The deputy governor and police chief of Tawu county in eastern Tibet, Gong Jiasheng, an ethnic Tibetan, challenged a group of Tibetans to "self-immolate if you want," adding that the office could even "supply petrol" to protesters.
The recently verified comments were made to a group of Tibetans who met with Gong demanding the release of local Tibetans who were detained after the self-immolation of Tenzin Gyatso in late May, according to London-based advocacy group Free Tibet. Gyatso self-immolated as part of a protest against the suppression of celebrations of the Dalai Lama's 80th birthday, which was Monday. Tenzin Gyatso also happens to be the name the exiled 14th Dalai Lama, the Tibetan Buddhist religious and spiritual leader.
"Tibetans often report that law and justice are arbitrary under China's rule," Eleanor Byrne-Rosengren, director of Free Tibet, said in a statement Tuesday. "At a basic, human level, the comments made by this Communist Party official are outrageous and callous."
Byrne-Rosengren said that while China's state media announced that removal of 15 officials in the Tibetan Autonomous Region early this year, several remain in power who do not represent the best interests of the people.
"They are also at odds with both Chinese law and official policy -- not just self-immolation protesters but their families and communities face punishment for their protests. We've seen officials punished this year for supposedly supporting separatism, but Gong Jiansheng seems free to say whatever he wants," she said. "This gives the lie to the notion of a happy Tibet that China is at pains to sell to the world and shows that the rule of law is a fiction for Tibetans."
Self-immolation has become a common occurrence among desperate Tibetans who see it as the only way to gain international attention for the oppression and marginalization of their people by the central government. China's government blames the Dalai Lama, exiled since 1959, for fomenting separatists unrest and encouraging the self-immolations.
© Copyright IBTimes 2023. All rights reserved.
FOLLOW MORE IBT NEWS ON THE BELOW CHANNELS