Tiger Woods Finally Reveals Why He Always Wins
The legendary Tiger Woods has finally revealed why he always dominates his opponents.
For more than two decades, Woods has proven that he is the best golfer in the world. Aside from the obvious firepower and unbelievable swinging techniques, the Golf icon has been perfected something that has allowed him to dominate his opponents all the time.
In Episode 8 of his video series "My Game: Tiger Woods," Woods opened up about one mistake he never allowed himself to commit. According to the legend, physical mistakes will happen, but he has zero tolerance for bad thinking.
"I've always felt I should never make a mental mistake. We're under no time pressure, no one's trying to rip our heads off—there's no reason I can't go without making a mental mistake the rest of my career.," Woods pointed out.
More importantly, Woods revealed that his mental toughness has always kept him competitive. He emphasized that being able to perfect "course management" is something that helped him become who he is today.
Woods also pointed out that he may not always be able to beat his opponents with flying colors but he has done quite a great job in beating them mentally.
"I'm not going to out-ball-strike you to death; I'm not going to out-putt you to death; but there's no reason why I can't out-think you. Course management over the course of my career has allowed me to win as many tournaments as I have," Woods revealed.
A few days ago, Woods shared a unique strategy to maintain a perfect swing. According to the 15-time major champion, wedges could affect the spin and being a long-time champ, he revealed that he was able to avoid troubles by changing them every week.
"I like having fresh wedges pretty much every week I play because of spin. I spend so much time chipping that I wear out the grooves. If they lose a little bit of friction, that's a little bit of spin I've lost. I can gain that back by having new wedges," Woods explained.
Meanwhile, Woods recently announced his new golf-entertainment business venture. TGR, Tiger Woods Ventures and PopStroke Entertainment Group have entered into a strategic partnership to organize a a business venture that will compete with the likes of TopGolf, Drive Shack and other venues that uphold traditional golf with cutting-edge technology.
"This is a natural extension of my golf course design philosophy and my TGR Design business. Our goal has always been to design courses that bring people together and are fun for golfers of all abilities and ages," Woods said.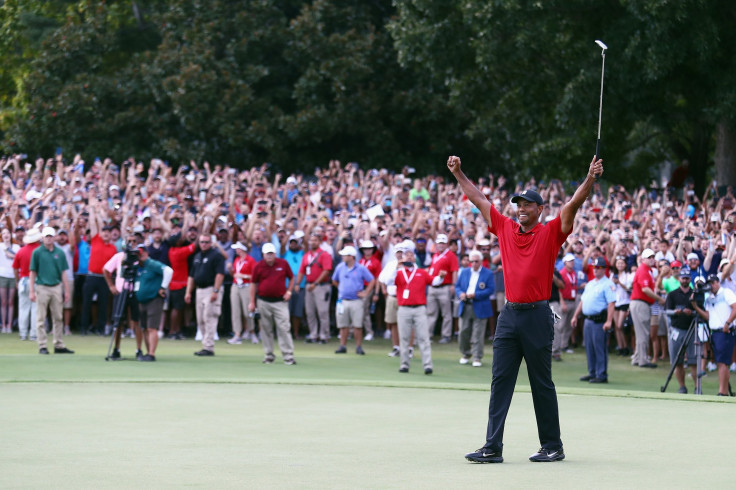 © Copyright IBTimes 2023. All rights reserved.