Tiger Woods Hit 'Illegal Shot,' Penalized But Not Disqualified From Masters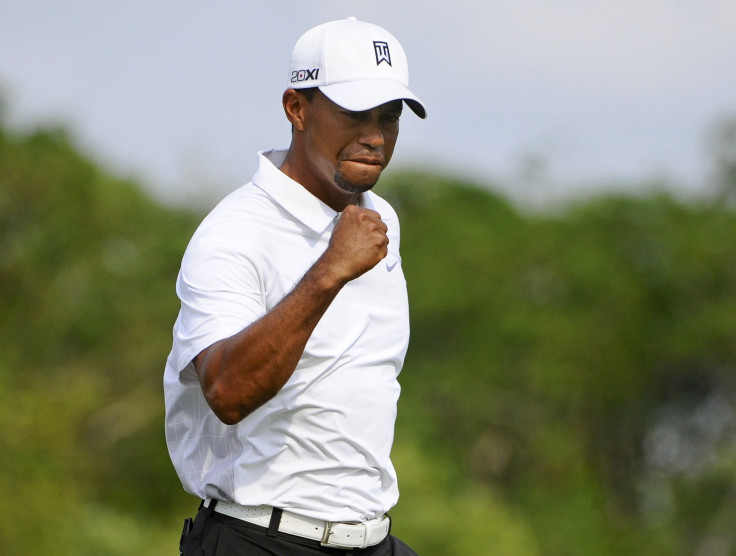 Even though he took an illegal shot, Tiger Woods is not disqualified from the Masters.
The golf champion's third round status was called into question after a penalty drop played on the 15th hole may have violated a rule, the AP reports.
The Masters' Rules Committee assessed the two-shot penalty and deemed it illegal -- but the world's No. 1 player was not eliminated from the tournament for signing an incorrect scorecard, USA Today reports.
Two years ago the R&A and U.S. Golf Association relaxed its rules about players signing an incorrect scorecard. Masters officials decided to invoke this rule change named Decision 33-7/4.5, which permits leniency toward a player who "is not aware he has breached a Rule because of facts that he did not know and could not reasonably have discovered prior to returning his scorecard."
Under this decision, the player still gets the penalty but does not get disqualified.
Woods' shot in question took place Friday. Wood's third shot to the 15th green from 87 yards hit a flagstick and rolled off the green and into the water.
In this situation, Rule 26-1 comes into play. It gave Woods three options on how to make his next move.
Instead of playing from the drop area across the water, or the point right before the ball fell into the pond, Woods decided to return to the original spot where he took the shot and placed the ball "as nearly as possible'' from where he played the third shot.
Under investigation was whether Woods placed the ball close enough to the spot where he last played, the AP reports.
"I went down to the drop area, that wasn't going to be a good spot, because obviously it's into the grain, it's really grainy there. And it was a little bit wet. So it was muddy and not a good spot to drop," Woods told ESPN about why returned to the same spot where he played previously.
"I went back to where I played it from, but went two yards further back and I tried to take two yards off the shot of what I felt I hit," Woods told the AP. "And that should land me short of the flag and not have it either hit the flag or skip over the back. I felt that was going to be the right decision to take off four [yards] right there. And I did. It worked out perfectly."
After the round, Woods signed for a 71, which left him three shots away from the lead.
Woods, a favorite for winning the Masters, hasn't won the prestigious tournament since 2005, nor has he won a major within the past five years
© Copyright IBTimes 2023. All rights reserved.