Tiger Woods' LIV Golf Contract Offer Revealed
The LIV Golf International Series has failed to sign Tiger Woods, but it hasn't been for a lack of trying. The Saudi-backed golf league offered the 15-time major winner close to three-quarters of a billion dollars to join the upstart tour.
In an appearance on Fox News' "Tucker Carlson Tonight" Monday, LIV Golf CEO Greg Norman was asked if Woods was offered a contract in the range of $700 million and $800 million to leave the PGA Tour. Norman acknowledged that the suggested figures were close to what LIV Golf has been willing to pay Woods.
"That number has been out there, yes," Norman told Carlson. "Tiger is a needle mover. So course you got to look at the best of the best. They had originally approached Tiger before I became CEO.
"Yes, that number is somewhere in that neighborhood."
LIV Golf has lured away some of the PGA Tour's biggest stars with massive guaranteed contracts. Bryson DeChambeau and Dustin Johnson reportedly received nine-figure deals to join LIV Golf. Phil Mickelson is believed to be LIV Golf's highest-paid player with a contract worth close to $200 million.
Woods has made the most money in the history of the PGA Tour with more than $120 million in career earnings. The 46-year-old became a billionaire earlier this year for his off-the-course business ventures, according to Forbes.
Woods has been an outspoken critic of players leaving the PGA Tour for LIV Golf, questioning their decision to join a league that features shorter and less competitive tournaments. LIV Golf tournaments only last three days, compared to the PGA Tour's four-day events, and are limited to just 48 players.
"What these players are doing for guaranteed money, what is the incentive to practice?" Woods said ahead of last month's Open Championship. "What is the incentive to go out there and earn it in the dirt? You're just getting paid a lot of money up front and playing a few events and playing 54 holes.
"They're playing blaring music and have all these atmospheres that are different. I can understand 54 holes is almost like a mandate when you get to the senior tour. The guys are little bit older and a little more banged up. But when you're at this young age and some of these kids — they really are kids who have gone from amateur golf into that organization — 72-hole tests are part of it."
There are eight events on the 2022 LIV Golf schedule. The tour is poised to expand in 2023 with 14 events. More than $405 million in prize money is set to be doled out for next year's tournaments.
"They're not going to shut us down because the product is speaking for itself," Norman told Carlson. "We have almost on a daily basis, we get calls every day from players [saying] 'I want in…the list gets longer and longer for the players who want to come in. Which again, is a testament to the right white noise."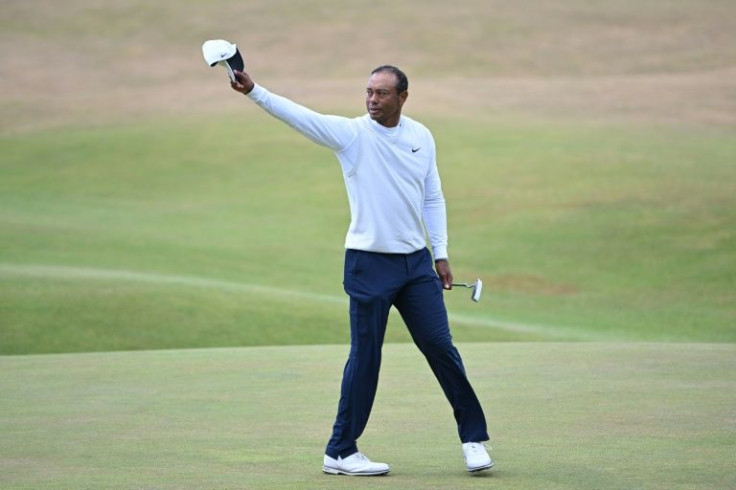 © Copyright IBTimes 2023. All rights reserved.