Tiger Woods' Niece Releases Fearless Statement About Racism In Golf
KEY POINTS
Tiger Woods' niece Cheyenne revealed the struggles of having a legendary last name
Cheyenne said there's still racism in golf
Cheyenne insisted that golf is still dominated by white males
Tiger Woods' niece, Cheyenne Woods, has opened up about her experiences with racism, thoughts about the Black Lives Matter movement and the burden of having a legendary last name.
The world might never see another Tiger in golf. He has been so influential that even his niece Cheyenne was motivated to pursue a career in the sport.
However, Cheyenne's golf journey was no fairytale. In contrast to having an advantage due to sharing a legend's last name, the 29-year-old revealed she was often criticized for it.
"It was difficult to accept that I was deserving of some of the comments I received. 'She only gets attention or support because of her last name.' I had to totally disregard that. I am appreciative of the support, and I play golf because I love it," Cheyenne recently told The Guardian.
Cheyenne has had an illustrious amateur career. However, she still hasn't gotten full status on the LPGA Tour. She is currently ranked 386th in the world, eight years after turning professional. Evidently, Cheyenne still has a long way to go, and she has been all over it. However, she admitted that "the Tiger Woods thing" was one of the biggest hurdles in her career.
"The Tiger Woods thing was tough for me, I didn't think it would be hard but it was. I struggled with trusting my own ability but I'm through the other end of it now. I know who I am as a player and a person. I do believe I haven't reached my potential," she admitted.
Being a woman in a sport originally played by men, Cheyenne realized that she would have to prove herself in order to fit in. What's even harder was that her grandfather, Tiger's dad, never had the chance to orient her about racism. Instead, she gradually learned it as she went along, saying, "I realised I was missing out on diversity within the sport. A white dominant environment was the norm."
Cheyenne also recalled a flyer in the past which had a "picture was of a white baby with blue eyes and blonde hair." According to the veteran golfer, the flyer said: "Missing: the Aryan race, the predominant race, the powerful race."
"I didn't realise there were people like that, promoting white supremacy. That's when I really noticed I was a little different and maybe not accepted everywhere," she revealed.
As for the Black Lives Matter movement and protests following George Floyd's death, Cheyenne said it's "nice to see people coming together for the good of humanity and speaking up for the black community."
Cheyenne then took the opportunity to voice out her real thoughts about the racism that still runs rampant in golf.
"Golf is still very much dominated by white males. The history is very deep. The access to the sport still needs some work. It is going to take time but I see progression, the conversations are being had," she concluded.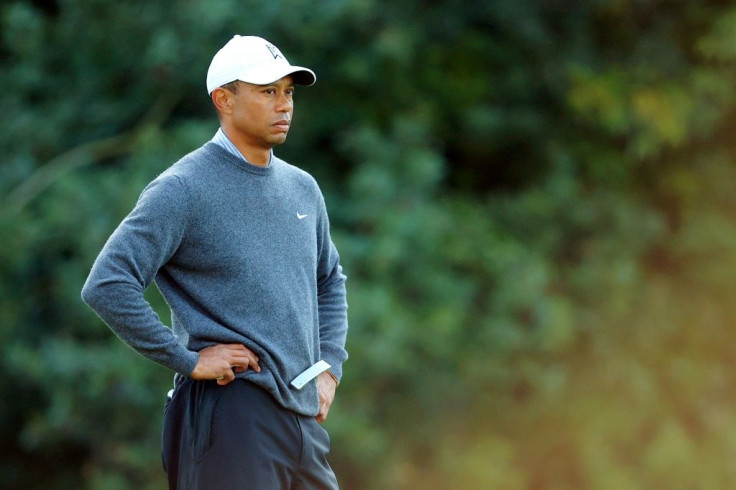 © Copyright IBTimes 2023. All rights reserved.