Tiger Woods Update: How His Kids Are Helping Him In Recovery After Crash
KEY POINTS
Being a dad has helped Tiger Woods stay focused on his recovery, a report says
Woods reportedly has been working very hard in physical therapy and has had "an incredible recovery"
Woods suffered comminuted open fractures to the tibia and fibula bones in his right leg in his Feb. 23 car crash
Tiger Woods' focus on his children has been a key factor in his rehabilitation after a gruesome car crash in February left his right leg badly injured.
Golf has been missing the presence of Woods for eight months. The 15-time major champion is still recovering in his home in Florida and has yet to confirm when he'll make his much-awaited return.
However, there's a glimmer of hope as Woods is now progressing well in his rehabilitation, with his family serving as his greatest motivation, People reported, citing an unnamed source.
The source said Woods "lives for" his son Charlie, 12 and daughter Sam, 14, with his ex-wife Elin Nordegren.
"Being a dad has helped him [Woods] stay focused on his recovery," the insider added. "At times, it's been very difficult for him both physically and mentally. His leg injuries caused him extreme pain. He is a fighter and has been determined to get better though."
According to the source, Woods has been working very hard in physical therapy and has had "an incredible recovery."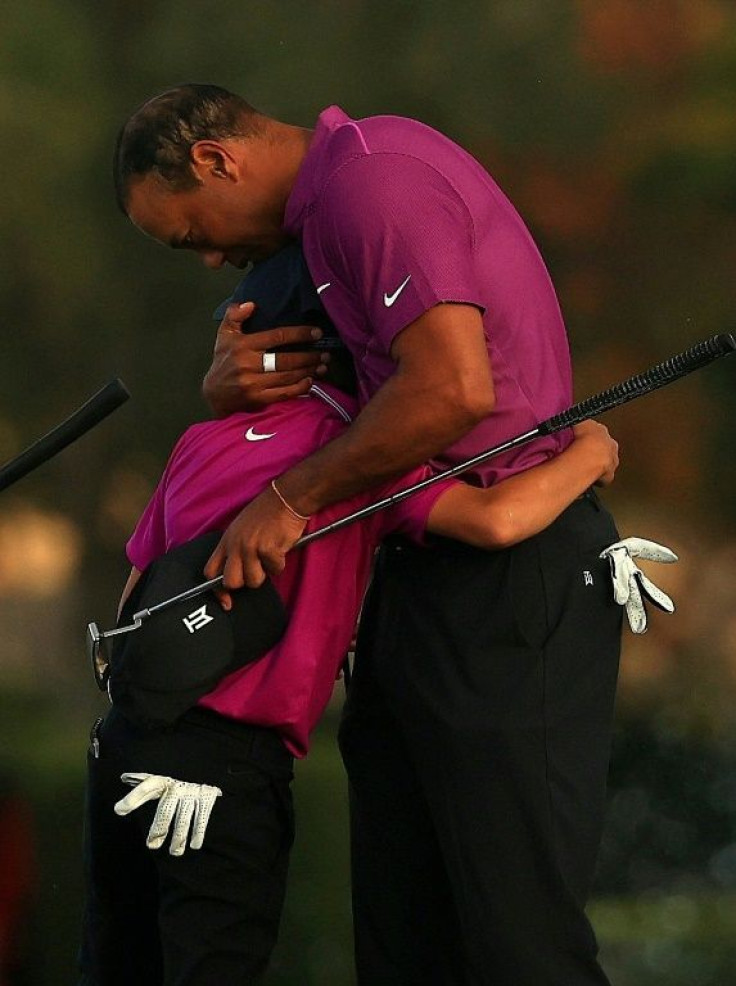 Another source told People in an earlier report that Woods' pain from the injuries he sustained is now "very manageable."
The 45-year-old also has a timeframe in mind for when he'll be back on the PGA Tour but doesn't plan to announce it just yet, according to the insider.
"He knows when he wants to return, and he's going to make it happen," said the source. "He says even if he's not at 100%, he knows how important it is to get back out there and compete. That's his goal."
While Woods' family has been a key factor in his recovery, his old pal and fellow golf legend Jack Nicklaus previously noted that the 82-time PGA Tour winner has proven in the past that injuries don't stop him.
"I know Tiger," the 81-year-old said in August. "What he did at Torrey Pines [winning the 2008 U.S. Open] on a broken leg, what does that tell you? He'll still be able to slap it around, and if he can putt, he'll be all right."
"I don't know if he [Woods] can reach his old level, but I do expect him to play again," he added.
The injuries Woods sustained in his Feb. 23 accident in Southern California included comminuted open fractures to both the tibia and fibula bones in his right leg, which required immediate surgery. He also had smaller injuries to the ankle and foot.
Three months after the crash, Woods, who missed the 2021 Masters, admitted that while he is used to dealing with injuries in golf, the ones he sustained from the accident were "entirely different," according to Golf Digest.
"This has been an entirely different animal," Woods said of the post-crash injuries. "I understand more of the rehab processes because of my past injuries, but this was more painful than anything I have ever experienced."
© Copyright IBTimes 2022. All rights reserved.
FOLLOW MORE IBT NEWS ON THE BELOW CHANNELS