Tiger Woods Update: Swing Video Shows Golf Legend Working On Return To PGA Tour
Tiger Woods' career will never be the same after his serious car accident, but the 15-time major winner isn't giving up on a return to professional golf. Woods is working his way back for a shot at competing on the PGA Tour again, and there's some encouraging video to prove it.
On Wednesday night, the PGA Tour shared footage of Woods' swing on social media. The 23-second clip provides further hope that the greatest golfer of his generation will find himself in a high-profile tournament at some point.
Woods has acknowledged that the crash in February, which put him in the hospital for several weeks and could have cost him his leg, has changed the trajectory of his career for good. The 45-year-old doesn't expect to ever play on the tour full time, though he still wants the chance to compete for championships.
"I think something that is realistic is playing the tour one day — never full time, ever again — but pick and choose, just like Mr. [Ben] Hogan did. Pick and choose a few events a year and you play around that," Woods told Golf Digest's Henni Koyack. "You practice around that, and you gear yourself up for that. I think that's how I'm going to have to play it from now on. It's an unfortunate reality, but it's my reality. And I understand it, and I accept it."
Two weeks ago, before he spoke with the media extensively about his future, Woods shared a video of himself hitting a golf ball. Captioned "making progress," the clip was only three seconds long.
There is no timetable for Woods' return. His last PGA Tour event was the 2020 Masters, which was pushed to mid-November because of the pandemic. Woods finished 38th, following his stunning 2019 Masters victory.
Some have wondered if Woods might participate in the PNC Championship with his son Charlie from Dec. 16-19. The pair competed at the event last year.
"This time around, I don't think I'll have the body to climb Mt. Everest, and that's OK," Woods told reporters Monday. "I can still participate in the game of golf. I can still, if my leg gets OK, I can still click off a tournament here or there. But as far as climbing the mountain again and getting all the way to the top, I don't think that's a realistic expectation of me."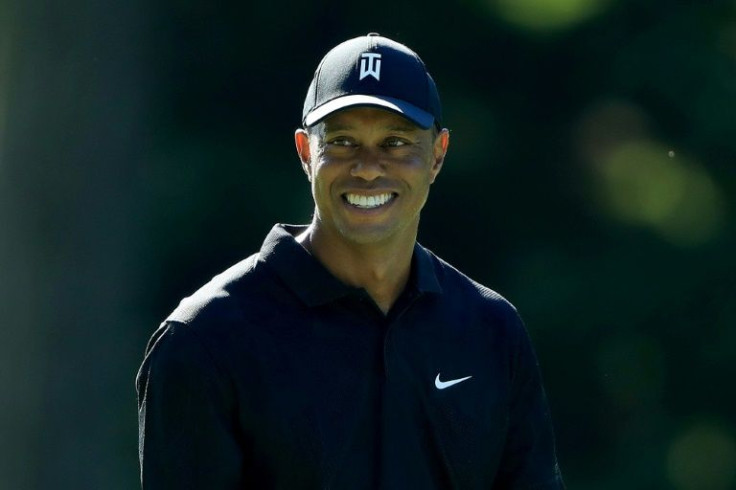 © Copyright IBTimes 2022. All rights reserved.
FOLLOW MORE IBT NEWS ON THE BELOW CHANNELS