Tigers Manager Says MLB Already a Postseason Winner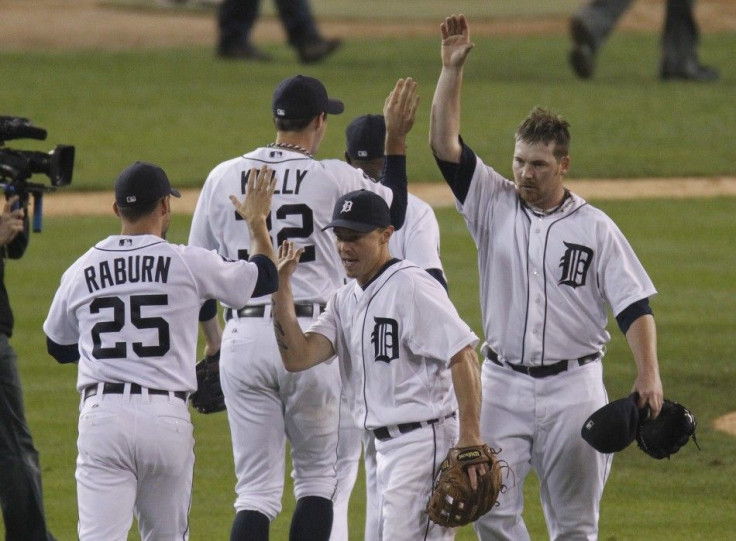 Whether or not his Tigers advance, Major League Baseball has been a winner in his team's American League Championship Series against the Texas Rangers, Detroit manager Jim Leyland said on Friday.
Detroit trails 3-2 in a best-of-seven series that sends the winner to the World Series, but the Tigers have battled a rash of injuries and lost a pair of dramatic 11-inning games in what has been a tight, hard-fought series.
Taking away a pair of four-run outbursts in those extra innings, the Tigers have outscored the Rangers 20-16 during regular time.
This has been a great series, Leyland told reporters during a conference call on the club's travel day to Texas ahead of Saturday's Game Six. These games have been absolutely phenomenal. Major League Baseball at its best.
Rangers slugger Nelson Cruz ended the first 11-inning loss with a grand slam, and blasted a three-run home run to complete the 11th-inning outburst that won Game Four.
He's a threat to hit the ball out of the ballpark at any time, acknowledged Leyland. We have not done a very good job of pitching him.
Leyland enters the final leg of the series with a refreshed bullpen after making a winning gamble that he could get through an Thursday's elimination game relying solely on ace Justin Verlander and reliever Phil Coke.
I'm glad we got an off day to give the wounded a better chance to heal up a little bit better and (relievers) Benoit and Valverde a couple of days rest, the manager said. Hopefully that works to our advantage.
Set-up man Joaquin Benoit and closer Jose Valverde have been workhorses, with Benoit logging four innings in three appearances in this series, and Valverde throwing 4-1/3 innings in three outings.
Leyland was hopeful all his players would be available for the upcoming games as he waited to hear updates from slugging outfielder Delmon Young, designated hitter Victor Martinez and catcher Alex Avila among the many walking wounded, after already losing outfielder Magglio Ordonez for the series.
Unless they trip on the plane or something I guess they'll be all right. I haven't gotten any negative feedback from our trainers. I assume all systems are a go, said Leyland.
We're excited about going down to Texas. We got a shot. Their shot is better than ours. They're one up on us, said Leyland, who won the 1997 World Series as manager of the Florida Marlins and steered Detroit to the American League pennant in 2006.
I could not be prouder of my team. I don't know that I've ever been prouder of a team than this one. The way they're playing hurt and playing so hard. They're playing their hearts out right now. Are they good enough? We'll find out in a few days.
© Copyright Thomson Reuters 2023. All rights reserved.