Titanic Victims' Families Slam OceanGate Titan Tour, Call Wreckage Underwater 'Graveyard,' Not 'Disneyland'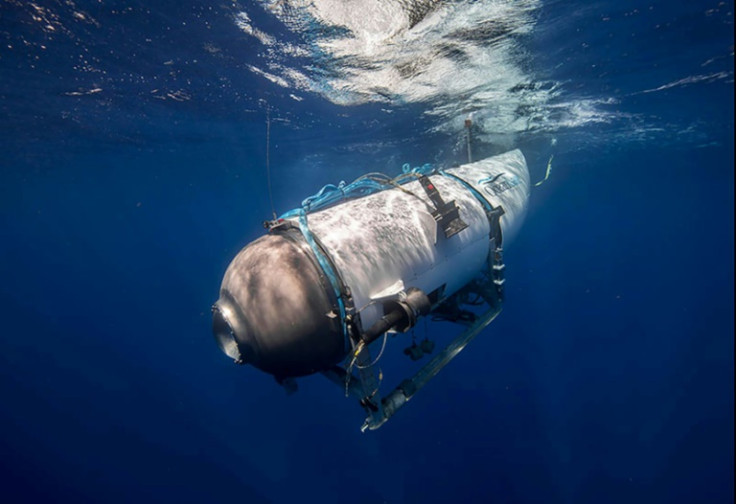 KEY POINTS
All five passengers on board the missing OceanGate submersible are believed to be dead
Guillermo Söhnlein, the co-founder of OceanGate, responded to criticism of their safety policies
He also responded to Titanic movie director James Cameron's recent comments
Relatives of the passengers aboard the Titanic cruise liner, which tragically sank in 1912, have voiced strong disapproval of tourist trips to the shipwreck site, particularly those offered by the OceanGate Titan sub. They find such trips "disgusting" and believe they disrespect the memory of those who lost their lives in the disaster.
The condemnation comes as the operator of the missing OceanGate submersible announced the tragic news that all five passengers on board "have been lost." The five passengers – OceanGate CEO Stockton Rush, Engro vice chairman Shahzada Dawood and his son Suleman Dawood, British billionaire Hamish Harding and director of the RMS Titanic Paul-Henri Nargeolet – are believed to be dead.
"These men were true explorers who shared a distinct spirit of adventure, and a deep passion for exploring and protecting the world's oceans. Our hearts are with these five souls and every member of their families during this tragic time. We grieve the loss of life and joy they brought to everyone they knew," the operator said in a statement said.
The family members of the 1912 Titanic tragedy said in an interview with the Daily Beast that they believe the wreckage of the cruise ship should be regarded as an underwater "graveyard" for the 1,496 people who tragically lost their lives, rather than being treated as a mere "Disneyland" for adventure-seeking tourists.
"They died a horribly tragic death. Just leave the bodies resting," said John Locascio, 69, whose uncles, Alberto and Sebastiano Peracchio, died in the Titanic tragedy.
Locascio shared that his uncles served as waiters on the Titanic when it tragically collided with an iceberg and sank in April 1912. He expressed his deep disappointment and described it as shameful that OceanGate has been profiting from visits to the sacred site.
"I think it's disgusting, quite honestly," he said. "What do you want to look at, you want to ogle?"
Mark Petteruti, whose grandmother survived the Titanic disaster, said: "It's such a tragedy, I can't believe people would pay $250,000 to look at it."
Meanwhile, Guillermo Söhnlein, the co-founder of the OceanGate, responded to criticism of their safety policies Friday.
Speaking to BBC Radio 4, Söhnlein, who exited the company ten years ago, said those who are commenting on the safety of the submersible are "not fully informed" and that "they are simply associating certification with safety and ignoring the 14 years of development of the Titanic submersible."
Responding to Titanic movie director James Cameron's comment comparing the cruise ship's tragedy to the latest incident, Söhnlein said "he was not there when the submersible was designed, during the engineering process of the submersible, during the construction of the submersible and certainly not when the rigorous testing program that the submersible was subjected to was carried out."
© Copyright IBTimes 2023. All rights reserved.