TNT's revised NBA schedule: lots of Lakers, Celtics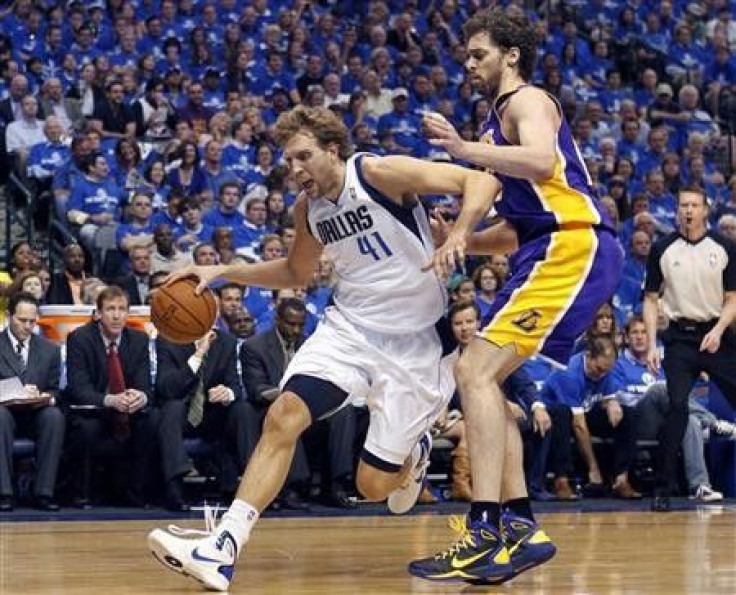 The new NBA labor deal may favor the small-market teams, but the national TV schedule will still be loaded with the league's big fish.
TNT unveiled its plans for its coverage of the lockout-shortened 2011-2012 season Tuesday, and it looks like 45 games of big-market teams beating on one another.
The Los Angeles Lakers and Boston Celtics -- historically the league's two most successful teams -- earned the most games with 10 apiece.
The Miami Heat, the defending Eastern Conference champions (and everyone's favorite team to hate) drew nine games. The defending NBA champion Dallas Mavericks and New York Knicks will each appear eight times.
The season kicks off on Christmas Day with TNT's pre-game show and then a match-up between the Celtics and Knicks. Games later that day will air on ABC and ESPN.
Within the first week, the Celtics and Lakers will each appear on TNT twice.
The network's studio crew, beloved by many thanks to the trio of Charles Barkley, Kenny Smith and Ernie Johnson, has added NBA legend Shaquille O'Neal to the roster.
That means it's T minus 19 days until the Big Aristotle is commenting on his old partner in crime -- Kobe Bryant.
© Copyright Thomson Reuters 2023. All rights reserved.