Tom Brady, Josh Gordon React After Patriots Crush Dolphins
Tom Brady was pleased to end a losing run but called on the New England Patriots to remain focused and take things game by game.
The Patriots ended a two-game losing streak as they crushed the previously unbeaten Miami Dolphins in a 38-7 win at Foxborough on Sunday, taking their record to 2-2.
Brady completed 23 passes for 274 yards, including three touchdown passes while he also recorded two interceptions. When asked if he felt any added urgency to perform on Sunday, the 41-year-old stated the whole team worked on areas of improvement.
"Well, we felt we hadn't played well the last two weeks," Brady said after the game. "We talked a lot about the things we needed to do better and we need to carry over from week to week."
"This game's great but you got to turn the page once you learn from it and get focused on the next game... It's a long process, it's a long season, we've only played four out of the 16 and hopefully we're a lot better in October than we were in September," he added.
The Patriots had previously struggled this season so far, particularly their wide receivers in the absence of Julian Edelman who will return in Week 5 from his suspension.
Former executive Mike Lombardi claimed in the buildup to the game that Brady would never trust Cordarelle Patterson, in particular, after the latter went through a rough patch the first few games.
However, Brady hit Patterson for a 55-yard touchdown in the second quarter to take the home side's lead to 9-0. It also marked Patterson as the 70th different receiver Brady has thrown a touchdown to in his career, tying the record set by Vinny Testaverde.
Another wide receiver who played well was Josh Gordon, making his debut for the Patriots after getting traded from the Cleveland Browns last month.
The 27-year-old finished the game with two receptions for 32 yards and notably made a block in the second quarter that led to a 22-yard touchdown from running back James White.
"It was an awesome experience. I really enjoyed it," Gordon said of his debut before talking about playing with Brady. "It's awesome catching a pass from Tom at any point in time. He's been rooting for me. It's been awesome to have his support and his love, as well as the rest of the teammates and staff here. Tom's a passionate guy, and I love that and I love the game of football. I think we're gonna mesh just fine."
Brady commented on Gordon's debut as well.
"He's put in a lot of work," Brady said of Gordon. "A lot of time trying to understand where to line up and what to do, he came up with some big plays today, kind of got us going in certain areas and everyone who played today played pretty good."
The Patriots face the Indianapolis Colts next at the Gillette Stadium on Thursday.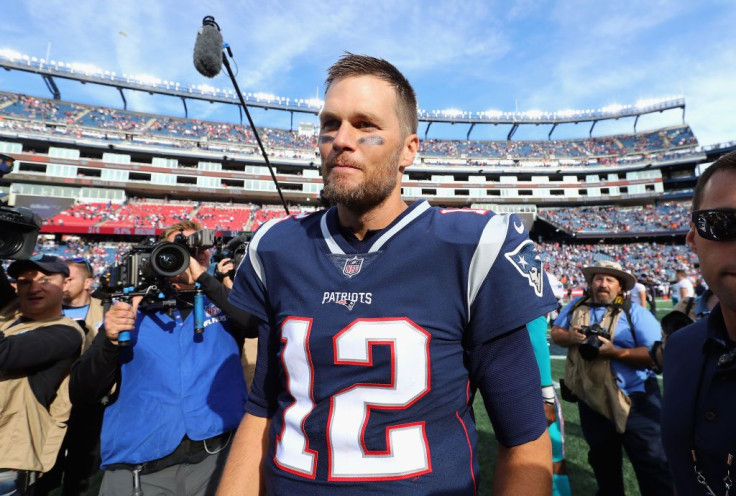 © Copyright IBTimes 2023. All rights reserved.