Tom Brady Reveals How NFL Career Affected His Priorities Amid Gisele Bündchen Split Rumors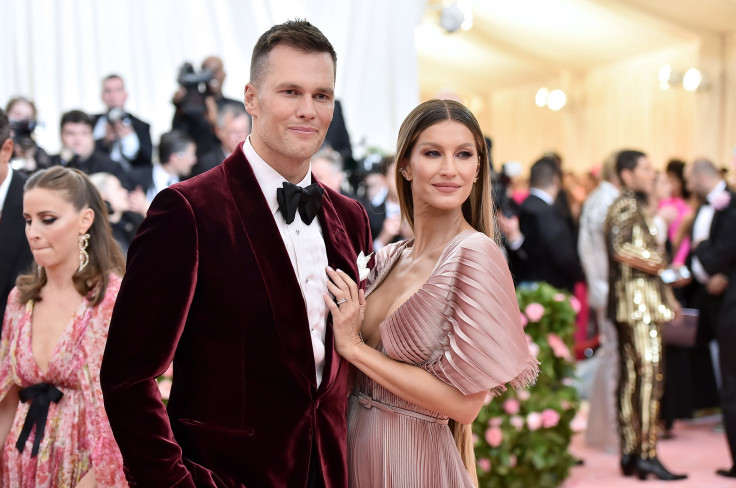 KEY POINTS
Tom Brady said he has "different priorities" now that he's 45
The Super Bowl champion teased retirement, saying he is "close to the end" of his NFL career
Brady and his wife Gisele Bündchen are currently "living separately," a report claims
Tom Brady is opening up about some of the repercussions his successful NFL career has had on his personal and family life.
The 45-year-old Tampa Bay Buccaneers quarterback revealed on Tuesday's episode of his "Let's Go" podcast with co-host Jim Gray some of the things he's had to give up or miss over the past two decades as he prioritized his NFL career.
"I haven't had a Christmas in 23 years and I haven't had a Thanksgiving in 23 years, I haven't celebrated birthdays with people that I care about that are born from August to late January. And I'm not able to be at funerals and I'm not able to be at weddings," Brady told his co-host.
He continued, "I think there comes a point in your life where you say, 'You know what? I've had my fill and it's enough and time to go on, to move into other parts of life.'"
Brady's revelation came after Gray asked him why he would consider retiring if he is still performing at a high level.
The quarterback explained that he has "different priorities" now that he's 45 and has already gotten everything he could out of his career.
"You wrestle with different things as you get older. ... When I was 25, there was a simplicity of 25-year-old life. And I think when you're 45, and you have a lot of other commitments and obligations which are very important to you -- namely children that are growing up," Brady shared.
During the episode, the NFL superstar also revealed that he was feeling "intensely" his emotions now that he was "close to an end."
When it comes to retirement, Brady said, "I don't know exactly where I'm at with that, but there's no decision to be made, it's not like I have 10 years left, I definitely don't have that."
Brady announced that he was retiring from football on Feb. 1 but reversed that decision on March 13, announcing that he would return as quarterback for the Tampa Bay Buccaneers.
Rumors then surfaced that the athlete and his wife Gisele Bündchen have hit a rough patch in their marriage due to Brady's decision to compete in his 23rd NFL season.
An unnamed source close to the couple recently told CNN that Brady and Bündchen are dealing with "marital issues" and have decided to live separately for now.
Bündchen, 42, hinted in an interview with Elle magazine published this week that she and her husband have had disagreements over Brady's decision to un-retire and said she was concerned about his return to the field.
"Obviously, I have my concerns—this is a very violent sport, and I have my children and I would like him to be more present," the Brazilian supermodel said. "I have definitely had those conversations with him over and over again. But ultimately, I feel that everybody has to make a decision that works for [them]. He needs to follow his joy, too."
Bündchen told the magazine that she believes she has done her part in their marriage, including creating a "loving environment" for their children and supporting Brady and his "dreams."
"Seeing my children succeed and become the beautiful little humans that they are, seeing him succeed, and being fulfilled in his career—it makes me happy. At this point in my life, I feel like I've done a good job on that," she said.
Brady and Bündchen tied the knot in 2009 after three years of dating. They share two children, 12-year-old Benjamin and 9-year-old Vivian. Brady is also father to 15-year-old son Jack, whom he shares with ex Bridget Moynahan.
Although they've gone through challenges throughout their marriage, Bündchen revealed the key to maintaining their long-lasting relationship in an interview with The Observer in 2020, saying, "I think the important part is to have fully present moments with everybody. I think that leads to fulfillment because they don't have half of you, they have all of you [at] that moment and then they get recharged."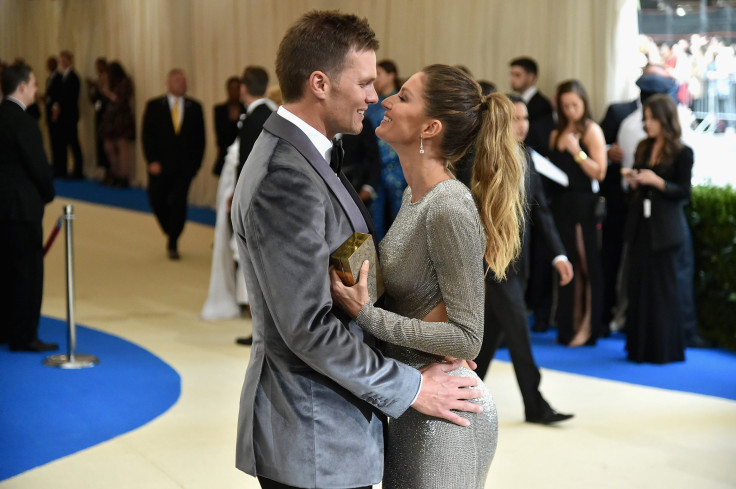 © Copyright IBTimes 2023. All rights reserved.