Top 10 US Retailers: Amazon Joins Ranks Of Walmart, Kroger For First Time Ever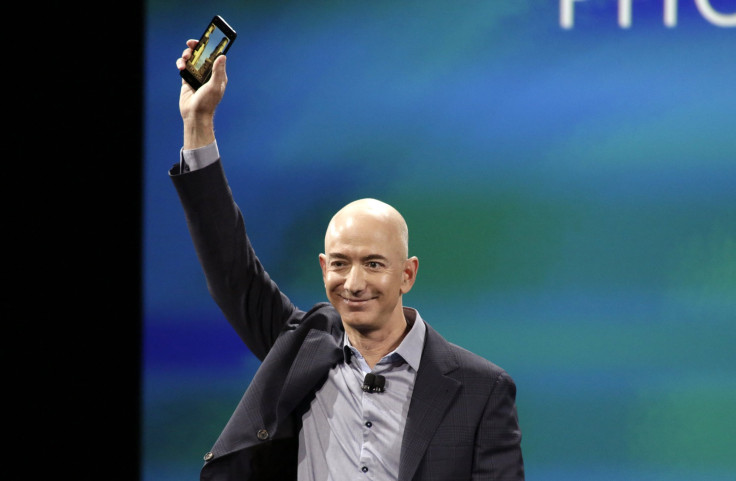 Amazon.com (NASDAQ:AMZN) has become one of the top 10 largest companies in the United States, jumping from No. 11 to No. 9 after sales increased by more than 27 percent from 2012 to 2013, according to the latest STORES/Kantar Retailers report.
The e-commerce titan raked in $44 billion in sales in 2013, outpacing rivals with a staggering 17 percent growth over 12 months.
"Amazon is spreading its roots beyond its core of online retail, yet the impact this Seattle-based behemoth has had on the changing face of retail is unmistakable. Breaking into the top 10 is an impressive feat that speaks to Amazon.com's growth," STORES editor Susan Reda said in a statement Thursday. "Notable as that is, brick-and-mortar retailers are keeping pace by continuously reinventing themselves to better serve today's anything-anywhere shopper."
The impressive surge still leaves Amazon far behind retailers like Wal-Mart and Kroger, which rank at No. 1 and No. 2 on the list, respectively, though Wal-Mart stands head and shoulders above the rest of the field with $334.3 billion in retail sales in 2013.
Rank Store 2013 U.S. Sales (000) Sales Growth ('13 vs. '12)
1 Wal-Mart $334,302,000 1.7%
2 Kroger $93,598,000 1.6%
3 Costco $74,740,000 5.2%
4 Target $71,279,000 -0.9%
5 The Home Depot $69,951,000 6.6%
6 Walgreen $68,068,000 1.3%
7 CVS Caremark $65,618,000 3.1%
8 Lowe's $52,210,000 3.6%
9 Amazon.com $43,962,000 27.2%
10 Safeway $37,534,000 -3.7%
FOLLOW MORE IBT NEWS ON THE BELOW CHANNELS