Top Russian Figures Call Trump One Of 'Our Guys'; He 'Needs To Win' Elections
KEY POINTS
Solovyov championed clips of Trump mocking stance on gender identity
A Russian expert said Trump could cause an "internal breakdown" in the U.S.
Solovyov called Ukrainian President Zelensky an 'international terrorist'
A top Russian figure has recently gushed over former U.S. President Donald Trump's stance on sexuality and suggested that Moscow should help him win the 2024 election so he could deliver a shock to America's government.
During the latest broadcast of the Russian show, "Sunday Evening with Vladimir Solovyov," prominent radio presenter Solovyov pulled up clips where Trump mocked "woke ideologies" being taught in schools and the military, including the LGBTQ stance on sexuality and gender identity. In response, Solovyov championed Trump's views on LGBTQ, adding that he shared values with Russian President Vladimir Putin.
"Simply put, those are our guys," Solovyov said, as quoted by The Daily Beast. "There are obviously shared values and common understanding between Trump, Orbán, and Putin—but not between Trump and Zelensky."
Trump has often been accused of targeting the LGBTQ community. In January 2017, Trump removed all mentions of LGBTQ+ issues from the official White House webpage just hours after he was sworn into office. Trump had also appointed anti-LGBTQ judges and rolled back Obama-era laws that protected transgender and non-binary workers from employment discrimination, according to the Human Rights Campaign.
During the broadcast of the show, Andrey Sidorov, deputy dean of world politics at Moscow State University and a guest of the show, said Trump could create a "total internal breakdown" in the U.S. and overcome a strong system of government. Sidorov also told Solovyov that he believes Moscow should help Trump win in 2024 "if we could."
"First, Trump and the Republican party need to win in these elections [midterms]. They can take one chamber of Congress, but the other one isn't certain," Sidorov said.
Solovyov has served as a prominent presenter for state-owned All-Russia State Television and Radio Broadcasting Company (VGTRK). The host has received multiple awards from Putin for spreading Russian propaganda, including the Order of Service to the Fatherland in 2014 and the Order of Merit for the Fatherland, IV degree in July 2022.
According to the U.S. Department of State, Solovyov is also well known for his anti-Western and anti-Ukraine disinformation as well as hatred and is "the most energetic Kremlin propagandist around" to promote false claims that "Ukraine is a Nazi state."
During the broadcast of his show, Solovyov claimed Ukrainian President Volodymyr Zelensky, whom he called an "international terrorist," may send "his jackals to hunt down Fox News host Tucker Carlson" for his pro-Russian and anti-Ukrainian sentiments.
"I'm starting to worry about him. I fear that Zelensky's jackals will hunt him like me. I hope Zelensky doesn't send his jackals to hunt down Tucker Carlson. This international terrorist—who is somehow heading a Banderite nation by the name of Ukraine—is capable of sending his assassins all over the world."
However, Solovyov did not provide proof to back his claims.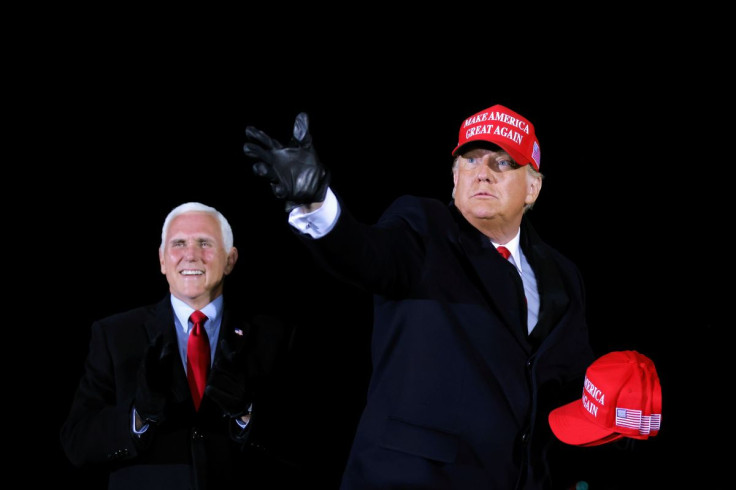 © Copyright IBTimes 2023. All rights reserved.
FOLLOW MORE IBT NEWS ON THE BELOW CHANNELS