Torii Hunter Leaves Angels After Son, Darius McClinton-Hunter, Charged With Sexual Assault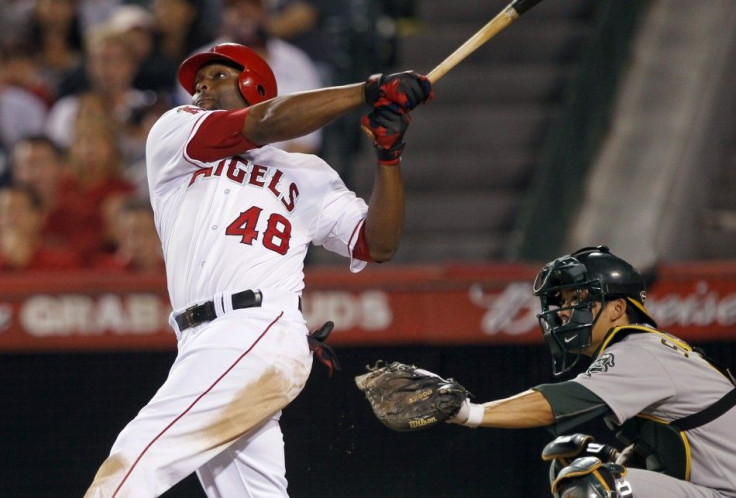 Torii Hunter has left the Los Angeles Angels on Monday after his son, Darius McClinton-Hunter, was charged with sexual assault.
Hunter was placed on the Angels' restricted list for personal matters, according to Angels manager Mike Scioscia, as Hunter deals with his son's situation.
The 13-year baseball veteran tweeted on Monday night, This is very tough for a father. Thanks for ur (sic) prayers and support. Be Blessed everyone!
Hunter's son, Darius, is a 17-year-old standout football player for Prosper High in Prosper, Tex. McClinton-Hunter is one of five football players charged with sexual assault of a child, a second-degree felony, after authorities carried out a month-long investigation.
McClinton-Hunter, a 5-foot-11 football player, has been considered by many to be a Division 1 football prospect and had received scholarships from Utah, West Virginia, Wake Forest, and Texas Tech, according to Yahoo Sports.
For years McClinton-Hunter and his famous father had difficulty seeing each other, but in 2010 he moved to Texas, where Hunter lives in the off-season. The move helped the pair become closer, which is why the allegations are so difficult for Hunter to take.
© Copyright IBTimes 2023. All rights reserved.