Total Solar Eclipse 2012: Where To Watch From All Over The World Tuesday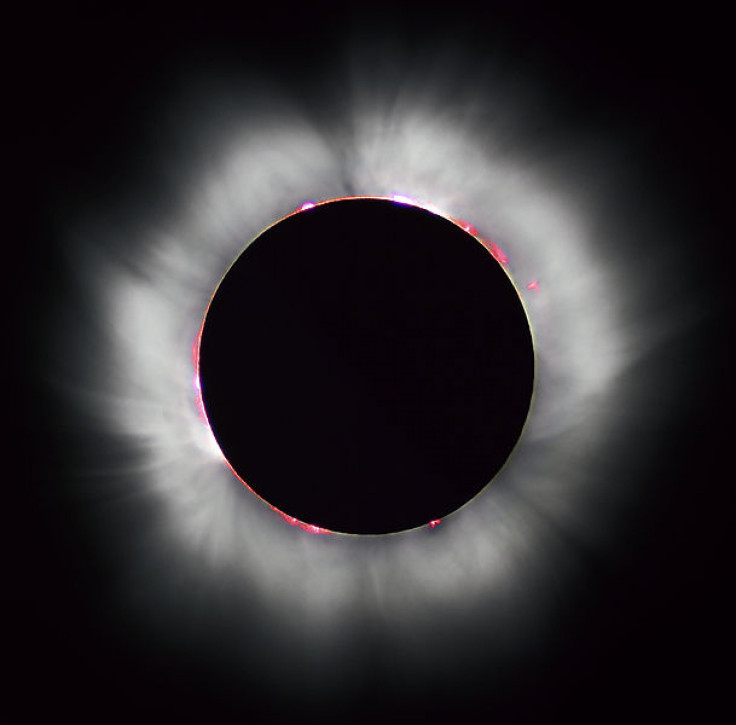 Parts of the Southern Hemisphere will receive a treat this week, when the moon blots out the sun in the only solar eclipse of the year, scientists said.
Several different groups will live stream the event, which will begin at 3:35 p.m. EST on Tuesday (or, actually, Wednesday, Nov. 14, in Australia).
A solar eclipse is when the moon passes between the Earth and the Sun, blocking some portion of the Sun and appearing as a black orb when viewed from Earth. Eclipses can be partial or annular but a total solar eclipse, on the other hand, is when the moon appears larger in diameter than the Sun, causing all light to be blocked, yielding complete darkness.
For viewers in Cairns and Queensland, the moon will completely cover the sun after sunrise for as many as two minutes.
"The best places on land to see totality is along 62 miles [100 kilometers] of coastline on northeast Australia, overlooking the Great Barrier Reef and the Coral Sea," National Geographic Society grantee Jay Pasachoff told National Geographic.
Viewers should never look directly at the sun with the naked eye, sunglasses, telescopes and binoculars, but rather should purchase special solar filters for safety.
While many may not live in proximity to Australia or have plans to travel to see the solar event, anyone with Internet connection can view the 2012 total solar eclipse online thanks to a few websites.
The Slooh Space Camera will broadcast a live feed of the 2012 total solar eclipse beginning at 2:30 p.m. EST. The camera is stationed just outside of Cairns.
"We are ecstatic to have a world-class team on-site in Cairns bringing the power and beauty of this spectacular event live to our worldwide audience," Slooh president, Patrick Paolucci, said in a statement. Paolucci said he expects millions of viewers tuning into the live stream.
The Tourism Tropical North Queensland also has a page set up with feeds direct from cameras stationed in Cairns at its UStream page at http://www.ustream.tv/cairnseclipse2012.
This total solar eclipse of 2012 will be followed by two other solar events in 2013. The annular eclipse, called the "ring of fire," will happen in northern Australia, Papua New Guinea, and the Gilbert Islands on May 10, and a hybrid eclipse will be visible in Africa on Nov. 3. In the near future, there will also being the annual Leonid meteor shower on Saturday, Nov. 17, 2012.
© Copyright IBTimes 2023. All rights reserved.