TradeTech Company XREX Raises $17 Million to Drive Financial Inclusion Through Blockchain
* This is a contributed article and this content does not necessarily represent the views of IBTimes.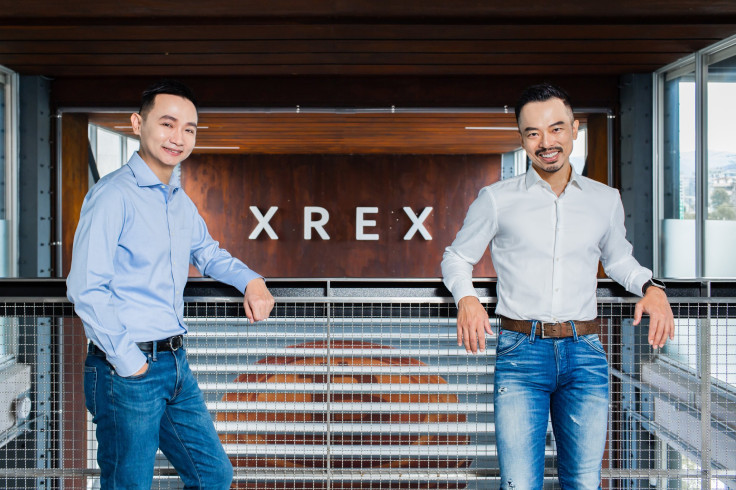 The fintech company has raised $17 million in a Pre-A fund round. CBID Capital, Metaplanet Holdings, AppWorks, Black Marble, New Economy Ventures, and Seraph Group were among the early investors. The company was also backed by Skype's late-cofounder Toivo Annus and the Taiwan government's National Development Fund.
Technology is reshaping trade flows faster than trade rules and policies are adapting. Emerging technologies like blockchain, Artificial Intelligence, and the Internet of Things could increase efficiency and inclusivity in global trade by enabling a greater number of small and medium enterprises (SMEs) to reap the benefits and by closing the economic gap between developed and developing countries. Blockchain is one of the technologies that Taiwan-based TradeTech company XREX is leveraging to solve dollar liquidity shortage issues in emerging markets and help cross-border SMEs compete on an even playing field.
According to an announcement made on Monday, XREX has recently concluded a $17-million-dollar funding round led by investment giant CDIB Capital Group, with participation from SBI Investment Global Founders Capital, ThreeD Capital, E.Sun Venture Capital Systex Corporation, Metaplanet Holdings, AppWorks, Black Marble, New Economy Ventures, and Seraph Group.
The total amount of investments amounted to over $24 million, if the $7 million seed round conducted in 2019 is to be considered. The round was largely funded by several venture capital firms and prominent investors, including AppWorks, Skype's late-cofounder Toivo Annus, Metaplanet Holdings, Black Marble, CDIB, WI Harper, BitoEx, and was also backed by the Taiwan government's National Development Fund.
AppWorks has been behind some of the biggest funding campaigns in Asia. Earlier in August, it closed a $150 million funding round to invest in the most promising startups in Taiwan and South-East Asia. Joseph Chan, a Partner at AppWorks who serves on XREX's board, commented on the investment:
"XREX has shown above-expectation growth since their graduation from our AW#17 accelerator batch in 2018. We are thrilled to back them again. This round will accelerate XREX's capability of combining their unmatched cybersecurity expertise with leading compliance technologies to create a safer and cleaner ecosystem for crypto-enabled merchants, digital asset owners, and entrepreneurs."
XREX plans to use the funds to expand its fiat currency portfolio, acquire additional licenses, and forge partnerships with more financial institutions, security providers and digital wallets as part of its global effort to drive financial inclusion in emerging markets. Launched in 2018, the company helps merchants in developing economies accelerate international transactions by providing Software-as-a-Service (SaaS) that facilitates digital asset transfer, banking and trading. XREX also pioneered tools such as BitCheck and MyXchange to help merchants and SMEs reduce forex loss, gain access to US Dollars and receive and send crypto payments seamlessly and securely.
"Our mission is to foster global financial inclusion by leveraging blockchain," said Wayne Huang, cybersecurity expert and the CEO and co-founder of XREX. "Many of our team members are from or have lived in the markets we serve. We keenly understand the struggles faced by many cross-border merchants who lack safe access to US dollar liquidity."
XREX has recently partnered with a number of leading industry players to ensure the highest level of security and legal compliance of its services, including CipherTrace, Sum&Substance, and TRISA. The firm also claims to have successfully detected and prevented fraud rings from Russia and Nigeria from using the platform over the past eight months.
Capitalizing on a successful series of new features, including their mandatory User Public Profile and Risk Level Detector, XREX plans to introduce a user Reputation Index next year to bolster safety, transparency and accountability, while encouraging social networking.
NOTE: This article is a contribution and do not necessarily represent the views of IBTimes.