Transfer News: Maddison Dashes Manchester United Hopes, Signing With Leicester City
KEY POINTS
James Maddison will sign a long-term deal to stay with Leicester City until 2025
Manchester United is left scampering for alternatives following Maddison's decision
Maddison remains out as he recovers from a hip injury
Leicester City F.C. has one less thing to worry about, with reports revealing that James Maddison will sign a long-term deal with the Foxes. The 23-year-old has been widely pursued by several clubs, particularly Manchester United. Unfortunately, Maddison is off the table and set to sign a hefty $121,000-a-week deal that will run until 2025.
The decision of Maddison comes before the scheduled Leicester City clash with United in the Champions League qualification decider. The 23-year-old midfielder has pledged to stay on at King Power Stadium, with the deal expected to be announced at the end of the Premier League season in the coming week, The Sun exclusively reported.
Once signed, Maddison will become one of the highest earners in the Foxes. At the moment, Jamie Vardy has the highest weekly wage, taking home roughly $153,000 per week.
Maddison has been a target of several clubs due to his fine showing this season. He has accounted for nine goals and three assists in 38 games across all competitions for Leicester City.
Though this development is good news for Leicester City followers, the English midfielder remains indisposed for the Foxes' final match against United, Leicester Mercury reported. Maddison continues to sit out due to a hip injury that he aggravated when he came off the bench in a match against Everton.
This means that Brendan Rodgers will have to find a way to salvage a win against the Red Devils. A win would allow the Foxes to clinch a top-four Champions League spot. If this doesn't happen, they could aim for a draw and hope that Chelsea loses to Wolverhampton.
Regardless of what happens in that match, the Foxes are bent on rebuilding for next season. The Maddison contract extension is more important for them to attain their goals moving forward.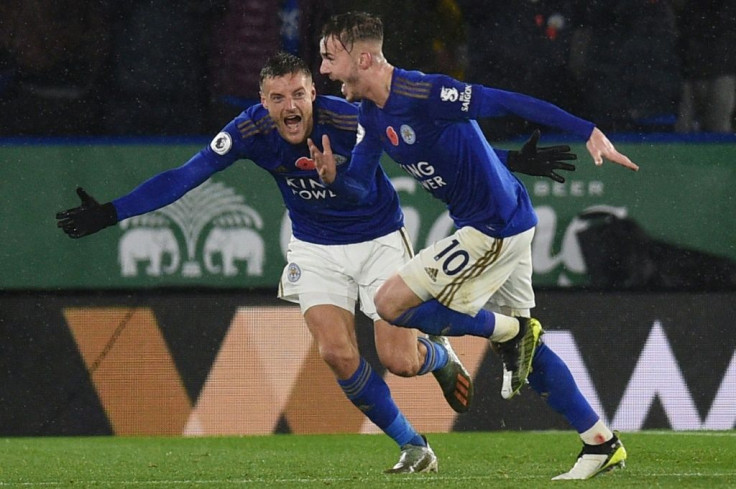 For United, the development adds another setback to the targets of Ole Gunnar Solskjaer. Jadon Sancho remains a target, although the club needs to raise the necessary funds that Borussia Dortmund is asking.
Aside from Sancho, another name linked to Old Trafford is Jack Grealish. The 24-year-old remains mum on his future, but most expect him to move to United this summer. The English player prefers to focus on helping Villa for now and is keeping everyone guessing regarding his future football plans.
© Copyright IBTimes 2023. All rights reserved.