Transgender Immigrant Women Detainees Lose US Support For Separate Housing In California Private Prison, Report Says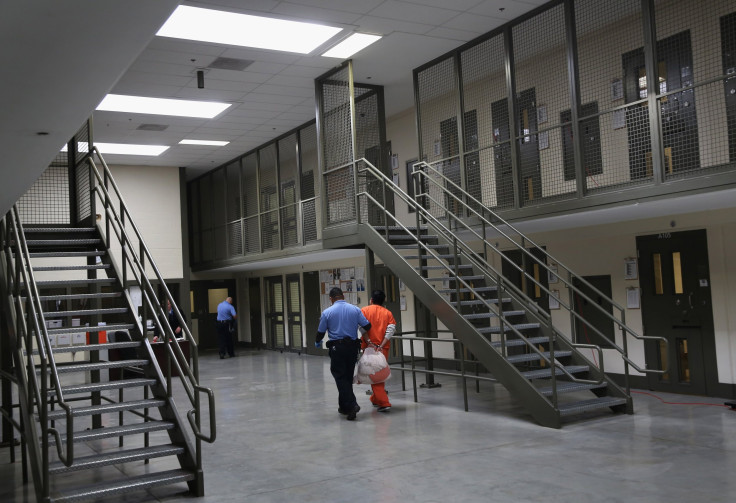 Several months after immigrant-rights advocates demanded that U.S. officials do more to prevent sexual abuse of transgender women detained in detention centers, immigration officials have reportedly abandoned plans to relocate dozens of transgender detainees to a remote facility in Southern California. The facility in Adelanto, California, would have been the first and only Immigration and Customs Enforcement facility to house transgender women alongside other female detainees.
"U.S. Immigration and Customs Enforcement is no longer pursuing Adelanto as a location to house transgender women on a long-term basis," Virginia Kice, an ICE spokeswoman, wrote in an email reported Tuesday by Fusion. ICE did not elaborate on its decision to cancel the plans, according to Fusion.
After U.S. Immigration and Customs Enforcement officials announced the change last summer, immigrant advocates blasted the plan for its allowance of solitary confinement, insufficient medical care and other protections for transgender individuals. Under federal policy, transgender women are currently housed alongside men. Advocates have said there are disproportionate instances of sexual abuse among this population as a result.
ICE officials had planned to move two dozen transgender women, many of whom are asylum seekers held under mandatory detention guidelines, to the Adelanto facility. But even as some advocates welcomed ICE's "Transgender Care Memorandum" in June, they later pointed to widespread reports of abuses among both male and female detainees at that very same facility.
Immigrant rights advocates claimed in October that more than 300 men at Adelanto had launched a hunger strike to demand better medical care and faster deportation proceedings, Fusion reported. Claims of abuses by ICE agents have been documented in a recent study of people who were deported back to Mexico. Close to 40 percent of U.S.-deported Mexican migrants told researchers at Kino Border Initiative that ICE and Border Patrol agents had violated their human rights by robbing, verbally and physically assaulting and even raping them in detention for illegally crossing the U.S. border.
The U.S. Commission on Civil Rights said in September that the U.S. Department of Homeland Security had been treating immigration detainees "like their criminal counterparts." The commission also blasted ICE-operated detention facilities for not complying with recently updated standards meant to "promote humane treatment."
U.S. Immigration Statistics | InsideGov
© Copyright IBTimes 2022. All rights reserved.
FOLLOW MORE IBT NEWS ON THE BELOW CHANNELS