Transgender Murders 2015 Statistics: 2 Killings In 24 Hours Seen As 'National Crisis' For LGBT Community In US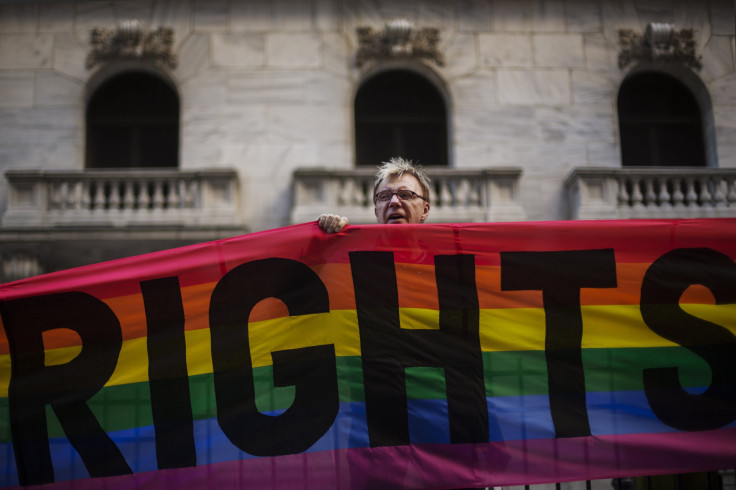 Murders of transgender women of color are up this year in the U.S., but few national leaders have responded to a "state of emergency" declaration, activists say. Last week, a transgender woman and an African-American man wearing women's clothing were fatally shot within 24 hours of each other in major U.S. cities, according to several reports.
Although authorities have not determined whether the killings were motivated by the victims' gender identity, one of the killings would mark the 21st transgender or gender non-conforming homicide in 2015, according to an advocacy group that tracks such deaths. Activists for years have demanded pro-transgender social policies and protection from violence, amid a disproportionate killing of women of color.
Kiesha Jenkins, a 22-year-old transgender woman, was killed on a Philadelphia street early Oct. 6 after she was assaulted by five or six men, according to a Guardian report. Jenkins was attacked after she got out of a car; when she fell to the ground, someone fired two shots into her back. Police arrested a man Monday in connection with her death.
Jenkins was the 21st transgender murder victim in 2015 and the 18th who was a transgender woman of color, according to the National Coalition of Anti-Violence Programs. Transgender homicides have risen by 11 percent from the previous year, the advocacy group added.
On the morning of Oct. 5, a 30-year-old African-American gay man identified as "Melvin" was found shot dead on a street in Detroit. Melvin's death has not been included in the coalition's tally because friends say he identified as a gay man, the Guardian reported.
The total number of transgender murder victims could be higher because they are often misidentified by investigating police. Almost half of the 21 murders in 2015 have been linked to people engaged in sex work, the coalition said.
Emily Waters, an NCAVP research and education coordinator, said advocates will start also tracking the types of weapons used to commit crimes against LGBT individuals. "Given the high number of community members we have lost this year specifically to gun violence, this is something we are starting to look at more closely," Waters said, according to the Guardian.
The issue could get some attention in the 2016 presidential race. Hillary Clinton met last week with transgender activist Cherno Biko while privately convening with members of Black Lives Matter, a national social justice movement urging solutions to police brutality against racial and sexual minorities.
Clinton called violence against transgender women of color a "national crisis," according to BuzzFeed News. "I think it's really important to have her voice as a part of this conversation," Biko, who was at the meeting, said. "We need all hands on deck."
Hate Crimes in the United States Broken Down By Bias | FindTheBest
© Copyright IBTimes 2023. All rights reserved.