Trigana Air Flight 267 Crash: Indonesia To Send Black Box To France After Data Retrieval Process 'Unsuccessful'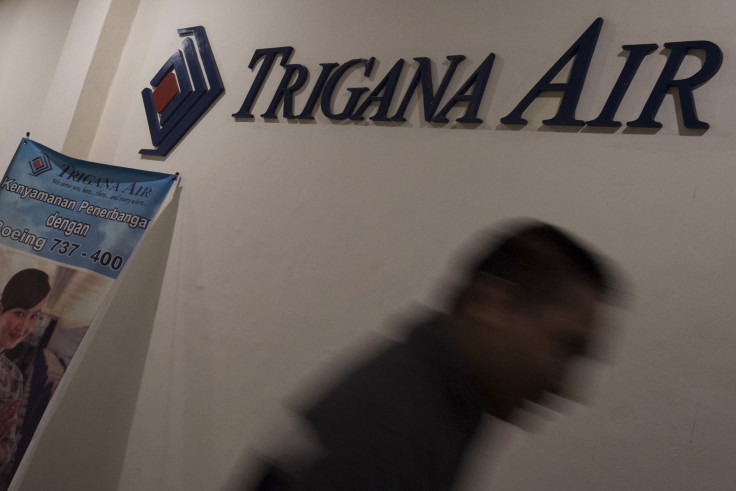 Indonesia will send the black box from a plane that crashed in a remote and mountainous region in the country's eastern region in August to France after failing to retrieve its data, according to a preliminary report released Wednesday. Flight TGN267, a Trigana Air Service turboprop plane, was flying from Jayapura, the capital of Papua province, to Oksibil, about 175 miles south of Jayapura, when it crashed, killing all 54 people on board.
Indonesia's National Transportation Safety Committee (NTSC) said, in the report, that it made several attempts to download the flight data recorder (FDR) but failed.
"The downloading process to retrieve data from the FDR was unsuccessful. For further examination, the FDR data will be downloaded at BEA facility in Paris, France," the report said.
The preliminary report shed little light into the cause of the crash. The NTSC recommended Trigana Air to make sure crew members "comply with the company procedures such as crew briefing, checklist reading, approach procedure and visual flight rules," and have its maintenance records up to date.
The plane lost contact with air traffic controllers on Aug. 16 and its wreckage was found two days later in the mountainous region. Oksibil was experiencing heavy rain and strong winds when the plane lost contact with air traffic control minutes before the scheduled landing of the 42-minute flight.
The report also said that the cockpit voice recorder, which is part of the plane's black box, has two hours of recording, but it did not have information about any warning by crew members. The voice recorder indicated that the pilot deployed the plane's landing gear before it approached the airport.
© Copyright IBTimes 2023. All rights reserved.