Troubled Hong Kong Airlines Unable To Pay Salaries, Cites Protests
One of the most glaring signs that a company is having financial difficulties is when the employee payroll is affected. On Thursday, that sign was on full display as Hong Kong Airlines (HKA) said it would not be able to meet the November payroll for about half of its staff until early December.
The company's human resources department did not have to search very long for the culprit as they issued an internal note blaming the nearly seven-month-long protests by anti-Chinese demonstrators as the reason it could not pay the employees on time.
"Hong Kong Airlines' business has been severely affected by the social unrest and a sustained weak travel demand," the memo said. "With November being a low travel season as well, our revenue has reduced significantly, affecting our payroll for the month."
About 1,600 people out of the airline's 3,560 employees are affected by the delay. Key employees like the cabin crew and overseas staff would be paid on time but all others would have to wait until Dec. 6.
The other major Hong Kong-based carrier is Cathay Pacific, which faced the same difficulties as HKA and recently had an executive shake-up over some of its employees supporting the pro-democracy movement. With a new CEO at the helm, the airline has been able to overcome protest-related problems by relying on transit passengers who can bypass Hong Kong and enjoy cheap fares. HKA does not have this option.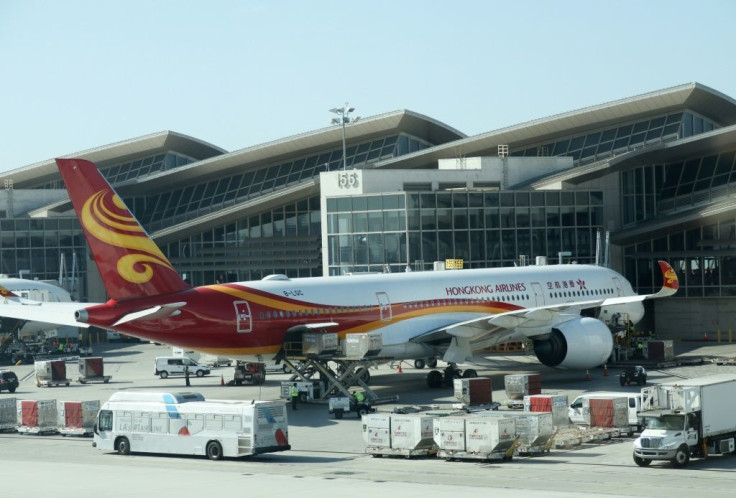 There are other signs of trouble:
The Air Licensing Transport Authority, with the power to shut down carriers, warned in late October it would impose measures if HKA's financial situation did not improve.
The airline earlier admitted it had a cash-flow problem, but its recent memo indicates it is relying heavily on revenue from air tickets to get by, a sign that there is a lack of day-to-day cash.
HKA has stopped flying a quarter of its 39 planes, made cutbacks on flying to nearly a dozen destinations in addition to the measures that affect employees.
The carrier said in late August that advance bookings had collapsed by 30 percent due to the protests.
For the entire Hong Kong International Airport operation, the number of passengers arriving had fallen around 2.3 million compared with August and October of 2018.
Earlier this month the government intervened, demanding urgent improvements over HKA's weak financial position.
While the airline has been apologetic, asking their staff for support and appealing to them to "accept the problems", by Nov. 4, the Transport and Housing Bureau felt that the airline's finances had not improved much.
David Yu, a professor of finance at New York University, Shanghai, said: "When an airline or a company has to delay normal cash expenditure activities such as payment of salaries, it does not reflect highly on its status."
The airline is backed by HNA Group Co., Ltd., a Chinese conglomerate headquartered in Haikou, Hainan.
© Copyright IBTimes 2023. All rights reserved.