Trump Administration To Warn Shippers Against Storing Iranian Oil
KEY POINTS
Advisories will target anyone that stores Iranian oil, petrochemicals or refined petroleum
Ships will be warned against turning off tracking transponders
Ship captains will be encouraged to record ship-to-ship oil transfers
Shippers, port officials and insurance companies will soon be issued advisories by the Trump administration against storing Iranian oil. This is Washington's latest step to pressurize against Iranian oil exports.
The deputy assistant secretary of state for counter threat finance and sanctions, David Peyman, according to Reuters, said they will target anyone that stores Iranian oil, petrochemicals or refined petroleum that was in violation of U.S. sanctions. Peyman said the United States will encourage ship captains to take photos of those conducting ship-to-ship transfers involving sanctioned oil.
"The advisories will warn shipping vessels against turning off track devices in an effort to avoid U.S. sanctions on Iran," he said, and added that transponders that provide the location of vessels should never be turned off. "If they are, that presents a risk that requires heightened diligence."
Reports say that shippers often turn off the transponders during illegal activities. In 2019, according to Reuters, the United States had held discussions with countries and shippers in regards to transparency and compliance with shipping rules including ensuring that automatic identification system (AIS) trackers are always turned on.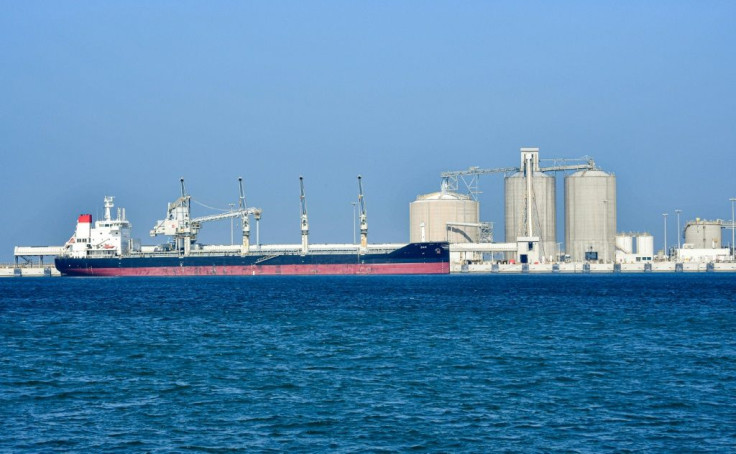 In 2018, the Trump administration withdrew from the Iran nuclear deal and reimposed rigorous sanctions on its oil exports. The United States also threatened its allies with sanctions for buying Iranian crude oil, in a bid to pressurize Tehran to abandon its ambitious nuclear program.
Despite the crippingly sanctions, China continues to buy Iranian oil. The U.S. has also warned Chinese shipping vessels to not turn off their transponders. A report highlighted that in January this year, Washington accused China of financing terrorism by buying Iranian oil. The U.S. also sanctioned several Chinese entities including Hong Kong-based companies.
Defending itself, Beijing has accused Washington of brushing off international law. Mike Pompeo, the U.S. Secretary of State, said the sanctions were targeted at the Iranian government and not the country's people.
© Copyright IBTimes 2023. All rights reserved.