Trump Praises Apple CEO Tim Cook For Calling Him 'Whenever There's A Problem'
American President Donald Trump has openly expressed his liking for Apple CEO Tim Cook and called him a "great executive."
Trump likes Cook for the simple reason that he calls Trump directly "whenever there is a problem."
"That's why he's a great executive," Trump told reporters at White House on Wednesday. "Because he calls me and others don't," the President added.
Last week, Cook and Trump were together for a dinner at the Trump National Golf Club in Bedminster, New Jersey where they discussed tariffs on China products, among other things.
The duo's warm relationship contrasts Trump's relatively frosty relation with other industry executives.
"Others go out and hire very expensive consultants," Trump said. "Tim Cook calls Donald Trump directly."
Apple's compulsions and China factor
Unlike others, the Apple CEO also has a greater urgency in reaching out to Trump and the administration officials than any corporation in the U.S, Apple has a lot at stake about policy decisions relating to China.
Apple's final device assembly is fully China-based and Trump administration's tariffs on Chinese imports will put many Apple products including the iPhone at risk.
Trump said he wished Apple made its products in the U.S.
iPhone saved from China tariff
Trump recently said Cook's arguments were compelling at the tariff front and weighed on the administration's decision to waive tariff on cell phones and laptops. The launch date of the iPhone 11 is also nearby.
"The problem was that Samsung, a competitor, his competitor, wouldn't be paying tariffs, and Tim Cook would," Trump said.
Expressing the soft corner for Apple, Trump said: "I gotta help him out short-term because it's a great American company."
The 10 percent tariff bound to start on Sept. 1 would have hit Apple's iPhone if Trump had not deferred levies on those products to Dec. 15. The tariffs pause made big Trump news and also lifted the financial markets substantially.
Cook argues that the 10 percent tariff would hurt Apple whereas its main competitor Samsung making its products in South Korea is facing no tariffs.
Apple news also suggested Tim Cook pitching for duty waivers for the Mac Pro components.
The costly computer has been assembled in Texas. But a redesigned version coming up will be fully made in China, according to media reports.
But Trump has rejected Apple's plea and said Mac Pro parts made in China will get no tariff relief. Cook reacted that "we're explaining that and hope for a positive outcome."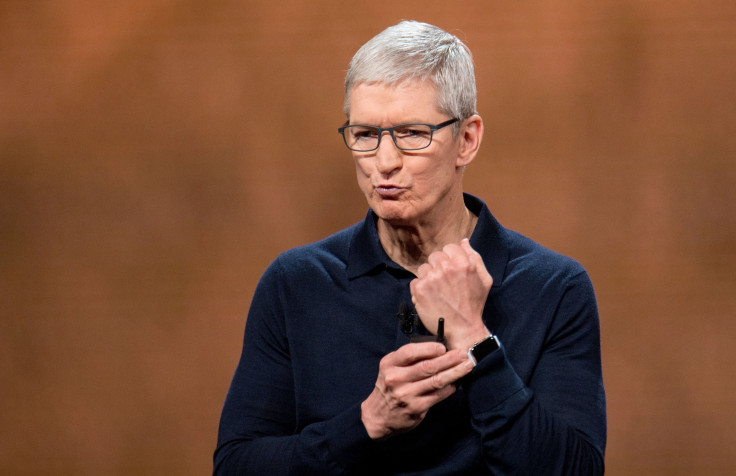 Apple credit card and arbitration option
Meanwhile, the newly unveiled Apple credit card's "arbitration provision" has evoked a mixed response.
Criticism is that it takes away the customer's right to sue Apple or bank Goldman Sachs in the event of any dispute.
Goldman Sachs manages the card and handles the financing part.
Under arbitration, Goldman Sachs or Apple will settle consumer issues outside of the court system with a neutral judge offering the verdict.
Although the arbitration clause is inbuilt there is an option to "opt-out." This can be done by contacting Goldman Sachs in the first 90 days.
Paul Bland, executive director of Public Justice, a consumer protection forum called it anti-consumer and an alibi to kill class-action lawsuits.
Bland told CNBC that "what Apple is doing is they're sort of giving themselves a 'get out of jail free' card if they cheat a whole lot of people out of a moderate to a small sum of money."
© Copyright IBTimes 2023. All rights reserved.
FOLLOW MORE IBT NEWS ON THE BELOW CHANNELS