The Truth About Female Genital Mutilation: UNICEF Unveils The Most Comprehensive Data Yet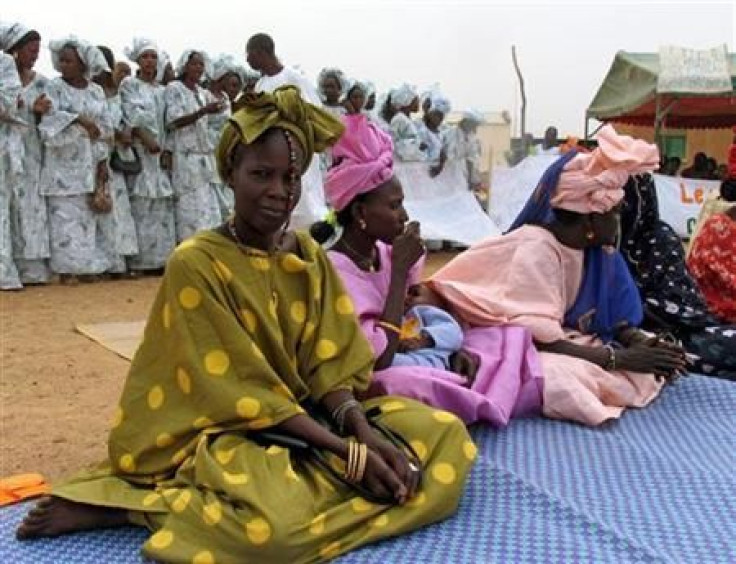 More than 125 million girls and women around the world have experienced genital mutilation, and about 30 million girls are at risk of undergoing the procedure within the next 10 years, according to a new study from UNICEF.
The report is a compilation of data from dozens of national surveys over the last two decades, and according to UNICEF, it's the most comprehensive collection of statistics on female genital mutilation, including female circumcision or genital cutting, or collectively known as FGM/C, that has been published to date.

UNICEF focused on 29 countries where the practice of FGM/C is concentrated. The vast majority of these states are in sub-Saharan Africa, but Egypt, Iraq and Yemen are also included.

Of those 29 countries, 24 have laws against FGM/C, signifying a widespread policy-level awareness that the practice is damaging to young girls and women. But this awareness hasn't always filtered down to the general population.
Somalia, Guinea and Djibouti all have laws prohibiting FGM/C, and yet these three countries maintain the highest rates of genital mutilation for women between the ages of 15-49: it's as high as 98 percent for women in Somalia, 96 percent in Guinea and 93 percent in Djibouti.

There are 14 countries where at least half of all women undergo FGM/C. All are in sub-Saharan Africa except Egypt, which trails just behind Djibouti with an FGM/C rate of 91 percent and has the highest absolute number of women who have undergone the procedure.

Despite these alarming numbers, female genital mutilation is generally on the decline, according to the report. Efforts to raise awareness about the process have been seeing slow success and girls are much less likely than their mothers to experience these risky operations.

FGM/C has been classified as a human rights violation by the international community since 1993.
It can describe a variety of procedures, including clitoral or labial excision, sutures, cauterization and symbolic piercings or pinpricks. The vast majority of girls who undergo FGM/C are less than 15-years old and have no choice in the matter. The procedure is most typically performed in a home environment with a blade or razor.

In many communities, the practice has become a social norm or rite of passage and is often considered a way to preserve or evince virginity. But, the women and girls who undergo FGM/C risk serious health problems, which can range from infection to infertility and even death.

Some women and girls support FGM/C; approval rates are above 50 percent in Mali, Guinea, Sierra Leone, Gambia and Egypt. But in 19 of the 29 countries studied, most females believe the practice should end.

"Discrepancies between declining support for [FGM] and the continuation of the practice suggest that attitudes about genital cutting tend to be kept in the private sphere," the UNICEF report said. "Opening the practice up to public scrutiny in a respectful manner, as is being done in many programs throughout Africa, can provide the spark for community-wide change."
© Copyright IBTimes 2023. All rights reserved.
FOLLOW MORE IBT NEWS ON THE BELOW CHANNELS