Tucker Carlson's Exit From Fox News May Be Ratings Bane, Advertising Boon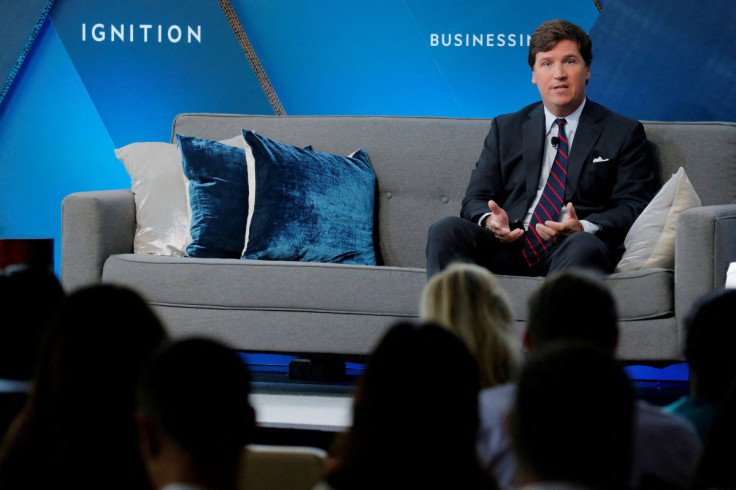 Star host Tucker Carlson's abrupt exit from Fox News is likely to hit short-term ratings but could nudge more mainstream advertisers to consider a network they have snubbed for being too partisan, investors and analysts said.
News of his departure on Monday wiped nearly $1 billion from the market valuation of the network's parent company, Rupert Murdoch-controlled Fox Corp. The stock also closed lower on Tuesday.
"It's a huge deal," said Matthew Tuttle, head of Tuttle Capital Management, an investment firm that is betting against Fox shares.
"The 8pm slot is important and they will lose viewers in that spot. They need to find another Carlson, that is going to be the problem. They need to pull a rabbit out of the hat."
The conservative-leaning Carlson's prime-time show was the highest-rated cable news program in the key 25-to-54 age demographic on Fox News - the most-watched U.S. cable news network. It averaged nightly viewers of around 3.4 million in March, according to Nielsen.
Until a new host is named, Fox News plans to replace the show with an interim show that will be helmed by a rotating set of personalities from the network.
A company spokesperson said Fox News has been number one for 22 years and that Monday's show was not only top across the board, but grew from the last show hosted by Carlson, pointing to Nielsen data that showed it pulled in about 2.6 million viewers.
'THE LONG GAME'
Fox News is in "rebuilding mode" and it will likely take time for the stock to recover as viewership takes a hit, KeyBanc Capital Markets analyst Brandon Nispel said. The market valuation drop "seems fairly high" though, he added.
"We wonder what Fox is going to tell advertisers. It's likely that advertisers who were seeking that audience may have limited other options for conservative news viewership without skewing too conservative."
Carlson's exit could, however, prompt more mainstream advertisers to consider the network.
"The long game here is probably the ad game. The highly-partisan cable news shows - on both sides - have weak advertising and questionable ad mix," said Douglas Arthur of Huber Research Partners, pointing out that direct-response advertising seems to make up a lot of the ads.
Fox Corp CEO Lachlan Murdoch had, in the last earnings call, called out direct response advertising - which involves directly communicating a marketing message to a potential customer - as being particularly soft.
"A shift away from fanatical conspiracy content, less 'My Pillow' stuff, might begin to re-attract big-time advertisers," Arthur said.
Advisory firm Madison & Wall's media analyst Brian Wieser also said certain advertisers that were on the fence could now be much more open to Fox News.
© Copyright Thomson Reuters 2023. All rights reserved.