Tuna Recall 2019: 13 Illnesses Reported From Salmonella Outbreak Forcing Recall
Following the Salmonella outbreak in fresh-cut melon earlier this week, another Salmonella outbreak has been reported for tuna. Jensen Tuna has recalled its frozen ground tuna for a potential Salmonella contamination.
The recalled tuna was imported for JK Fish and is sold in clear plastic one-pound bags within a white wax 20-pound box. The affected fish was sold wholesale with 20 bags in a case. It has a lot number of z266, z271, and z272.
The contaminated tuna was sold to wholesalers in Connecticut, Iowa, Illinois, Minnesota, North Dakota, New York, and Washington for use in restaurants and retail locations. It was distributed from Nov. 30 to March 15.
Consumers are urged to ask restaurants and retailers if the food they have purchased contains the recalled ground tuna. The recalled tuna should not be sold or served to consumers. All areas were the tuna was stored or prepared should be washed and sanitized.
To date, a total of 13 illness caused by Salmonella have been confirmed by the Centers for Disease Control and Prevention and the U.S. Food and Drug Administration. The CDC and the FDA traced the Salmonella illnesses to the recalled tuna.
Salmonella can cause serious and, in some instances, fatal infections in young children, elderly adults, and those with a weakened immune system. Symptoms typically develop within 12 to 72 hours and may include diarrhea, fever, and abdominal cramps that can last four to seven days.
Questions about the recall can be directed to Jensen Tuna at 985-868-8809, Monday to Friday from 8 a.m. to 3 p.m. or by emailing info@jensentuna.com.
Jensen Tuna said no other tuna products are part of the recall.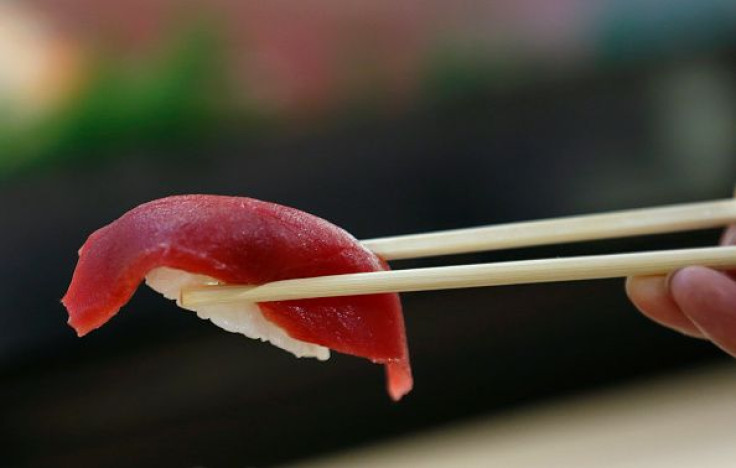 © Copyright IBTimes 2023. All rights reserved.