Tunisia Terror Attack Update: Three Japanese Nationals Confirmed Among Dead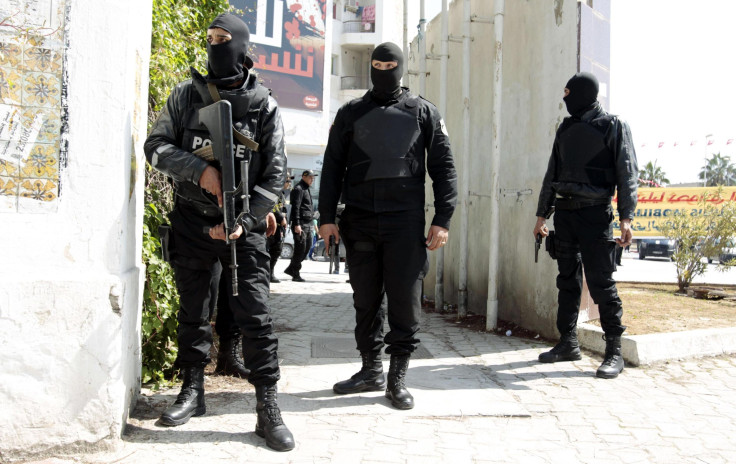 Japanese Prime Minister Shinzo Abe confirmed that three Japanese tourists were among the 19 killed in a brazen terror attack by five gunmen in a historic district of Tunis, Tunisia, according to the Japan Times. Another three Japanese were injured, Abe said. Officials have also listed South African, Italian, Spanish, German, Polish, Colombian and Tunisian nationals among the dead, although a definitive count and the identities of those killed has yet to be released.
Tunisian Prime Minister Habib Essid said on Wednesday that five Japanese were actually killed, along with four Italians, two Colombians, two Spaniards, one Australian, one Pole, one French national and one person of unverified nationality. Essid's count would add up to the 17 foreign nationals killed in the attacks, alongside the two Tunisians (including one security officer) and two of the five gunmen. Forty-four others were injured, while the other three gunmen are at large as of 11 p.m. EST on Wednesday. Demonstrators gathered in the hundreds across the Tunisian capital to condemn the attack.
The gunmen were dressed as soldiers and deliberately attacked the Bardo National Museum in what Prime Minister Habib Essid called a "cowardly act to undermine our economy and a vital sector [tourism] contributing to it," according to Al Jazeera. Nearly 6 million foreign nationals visited Tunisia on holiday in 2012, the vast majority of them coming from Europe and neighboring North African states.
The attacks were praised by Islamic State group-affiliated websites and social media accounts, although no group has stepped forward to claim the attack. Earlier this week, a member of the Tunisian jihadist group Ansar al-Sharia, which is loosely affiliated with the Syria-based radical group, announced that an attack would happen within days in Tunisia. One gunman had an Ansar flag with him during the attack, according to a Tunisian National Guard officer, who spoke anonymously.
© Copyright IBTimes 2023. All rights reserved.