Tunnel Destruction Tops Israeli Agenda As Conflict With Hamas Leaves Over 500 Palestinians Dead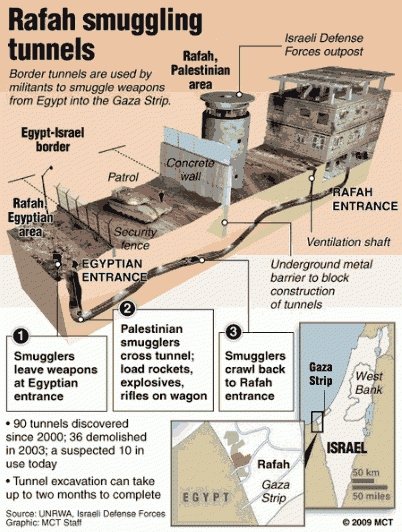 Israeli military officials said Thursday they have discovered at least 16 tunnels with 43 entry points since launching the ground invasion of the Gaza Strip, providing the international community with a small glimpse into how Hamas fighters have been able to travel through the heavily fortified Israel-Gaza border.
The accelerating conflict has claimed the lives of more than 500 Palestinians, many of them women and children, and 25 Israeli soldiers (two Israeli civilians were also killed in rocket attacks). Israel has relied heavily on the Iron Dome defense shield to intercept rocket attacks launched from Gaza and launched the ground operation last week to destroy the vast system of underground corridors that makes it possible for armed gunman to sneak into Israel.
"It's a very difficult question," a senior Israeli military official told the New York Times Sunday, speaking under the condition of anonymity as a member of the military. "We have a mission and we are going to fulfill it -- Israel is not going to leave the threats of the tunnels beneath the border between Gaza Strip and Israel."
Still, he added, "after 13 days of fighting, and so many casualties, I believe that it's the right time for all sides to stop."
Unlike dusty dirt caverns, the tunnels are a dense, highly coordinated system Israeli and U.S. officials estimated took millions of dollars and possibly decades to construct. One of the underground pathways discovered by the Israeli military in 2009 was 1.5 miles long, 66 feet deep, and fitted with electricity and enough provisions to last occupants several months. The Israeli military speculated that tunnel alone cost $10 million and no less than 800 tons of concrete to build.
At least two have been destroyed since Thursday though the military expects the process to be a long one as each tunnel has multiple offshoots that extend for miles in different directions. The effort could also be cut short with U.S. Secretary of State John Kerry in Cairo to call for an immediate cease-fire.
The ground assault began after the Israeli military stopped an attempted tunnel attack Thursday by militants believed to have traveled through the tunnel system. Israeli officials said eight men disguised in Israeli army uniforms made it hundreds of yards into Israeli territory and killed two soldiers. That one of the men was also carrying handcuffs and tranquilizers, the IDF told the Times, is proof they were plotting a kidnapping.
"Beneath the Gaza Strip lies an underground Gaza, an offensive tunnel network that is almost entirely hidden on the surface and as elaborate as a labyrinth," Israeli military spokesman Lt.-Col. Peter Lerner told Bloomberg News.
© Copyright IBTimes 2023. All rights reserved.