Turkey Approves Construction Of South Stream Gas Pipeline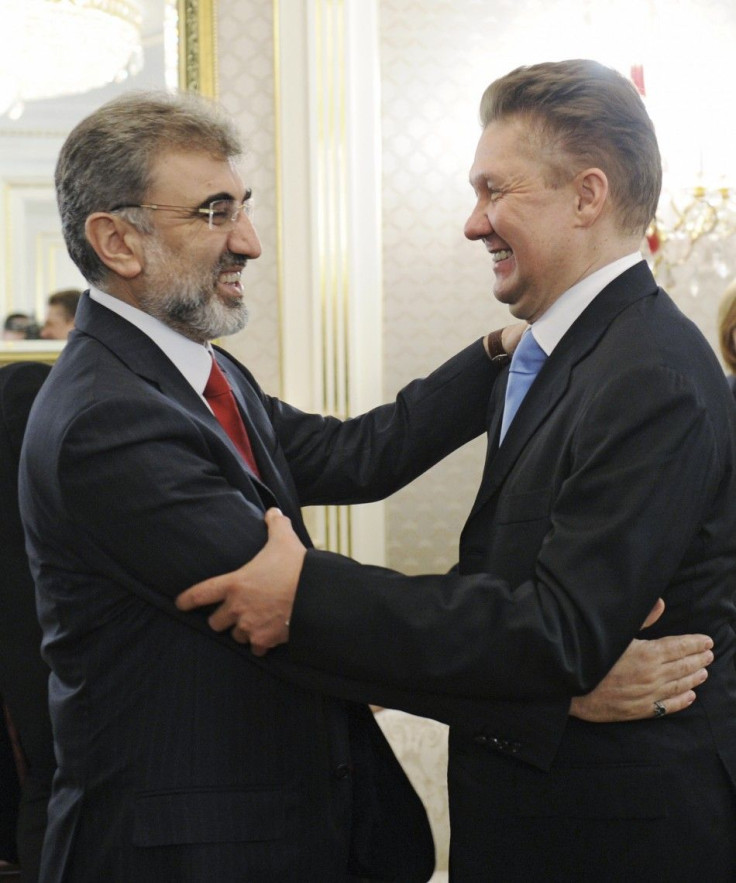 Turkish officials have given permission for the South Stream gas pipeline to be constructed across the country and its territorial waters.
The pipeline will carry Russian gas under the Black Sea into Europe.
Gazprom, the huge Russian gas exporter, will own 50 percent of the pipeline, providing it with direct access to the dynamic energy markets of Europe.
The remaining shares in the project will be owned by Italy's Eni S.p.A. (20 percent) and France's Électricité de France S.A. (EDF) and Germany's Wintershall AG (15 percent each).
The gas line will entirely avoid Ukraine, which could not reach an agreement with the owners of the pipeline.
The South Stream pipeline is expected to be built by the end of 2015. Its principal competitor will likely be the Nabucco pipeline which will carry natural gas from Turkey to Austria. This initiative is backed by the European Union (EU) and the United States -- and bypasses Russia entirely.
The governments of Bulgaria, Serbia, Hungary and Greece have already agreed to participate in the South Stream project.
In a ceremony celebrating the deal in Moscow, Russia's embattled Prime Minister Vladimir Putin said: I would like to thank the government of the Turkish Republic for its decision to permit construction of the South Stream pipeline in Turkey's economic zone.
Alexey Miller, the chairman of Gazprom, said: "I would like to express special gratitude to our Turkish friends for the constructive efforts and understanding, especially for prompt examination of all issues during the last days of the outgoing year. I would like to congratulate all the South Stream project participants and our partners on obtaining the construction permit. It is a very nice present for the New Year."
The Turkish Parliament's Industry, Trade, Energy and Technology Commission Chairman Mücahit Findikli praised the agreement.
"The gas security of Europe hinges on Turkey. This geopolitical position of Turkey brings economic benefits to Turkey as well," he told Today's Zaman, an English language Turkish newspaper
"Other pipeline projects with which Turkey is involved do not compete with South Stream but rather complement it. Turkey is playing its role very successfully."
According to Turkish media, South Stream will carry up to 63 billion cubic meters of gas annually.
© Copyright IBTimes 2022. All rights reserved.
FOLLOW MORE IBT NEWS ON THE BELOW CHANNELS