Turkey Suruc Attack: Court Bans Publication Of Photos And Videos Of Deadly Bombing, Blocks Twitter Access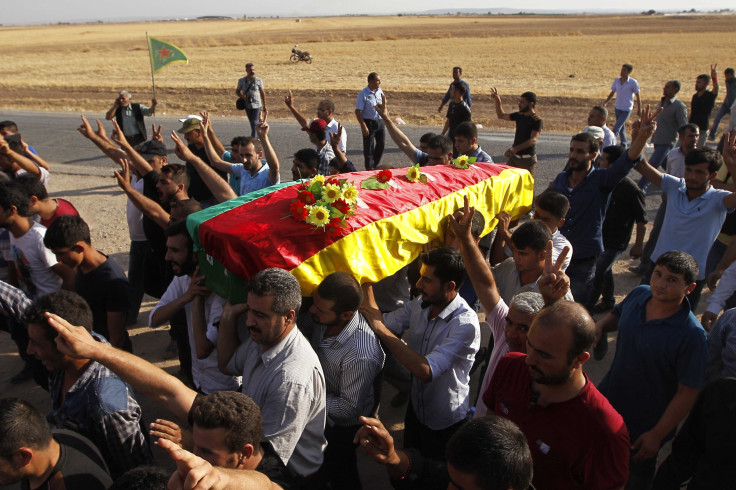 A Turkish court on Wednesday ordered a ban on the publication of photos and videos of Monday's bombing in the southeastern part of the country. The blast that occurred at the Amara Culture Center in Sanlıurfa's district of Suruc killed at least 32 political activists and aid volunteers.
The Suruc magistrate banned "the publication of visual material related to the terror attack" by local media, Hurriyet Daily News, a local newspaper, reported. The Suruc town lies near Syria's border and many of the activists killed in the attack had volunteered to help rebuild the Syrian city of Kobani, which witnessed intense clashes last year. At the time of the blast, hundreds of socialist youth were attending a picnic at the center that has hosted several journalists and volunteers in the past. Some people who helped clean the area after the blast reportedly believed that the attacker was a female suicide bomber.
After the court verdict, many Internet service providers in the country also blocked access to Twitter on Wednesday to prevent the photos of the suicide bombing from being distributed, Reuters reported. An official from the communications technologies authority, the BTK, also said that efforts were underway to have the ban lifted.
Turkish Prime Minister Ahmet Davutoglu said Tuesday that a suspect, identified in the case, possibly had links with the Islamic State group. He added that "all the [suspect's] links internationally and domestically are being investigated."
"Turkey has taken and will continue to take all necessary measures against Islamic State," Davutoglu reportedly said on Monday, adding: "We have the willpower to find and certainly punish those who are responsible. … Measures on our border with Syria ... will be increased."
The Turkish media faced about 150 gag orders between 2010 and 2014 for subjects related to attacks, corruption cases, wiretapping of officials, a mining disaster and football match-fixing allegations, Hurriyet Daily News reported.
In March, the country's then prime minister Recep Tayyip Erdogan reportedly vowed to shut down all social media platforms in the country, following which Twitter was blocked. However, the access was later restored after a Constitutional Court in the country cited violation of citizen rights.
© Copyright IBTimes 2023. All rights reserved.