Turkish Airstrikes In Iraq Target Kurdish PKK Militants, Not Civilians, Military Says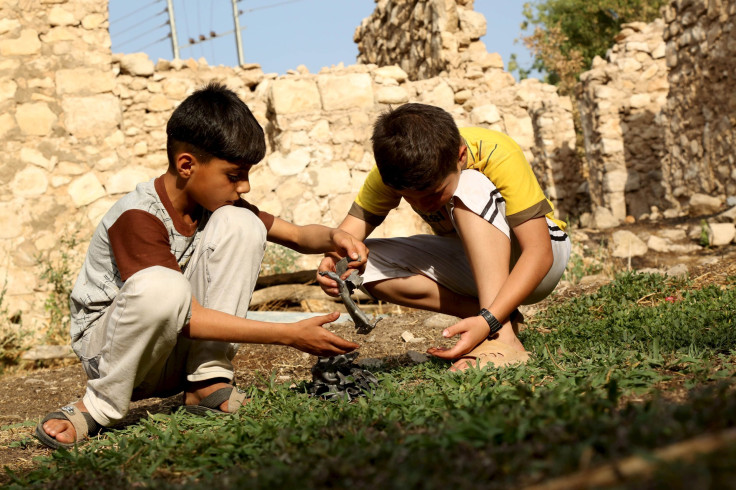 The Turkish military denied Sunday that recent airstrikes on a Kurdish village in northern Iraq had hit any civilians, insisting instead that they targeted militants from the Kurdistan Workers Party (PKK). The statement came hours after a suicide attack blamed on the PKK killed two soldiers and injured 31 at a military outpost in eastern Turkey.
"The targets in northern Iraq and inside Turkey are being identified by qualified personnel, based on confirmed visual data and as a result of a very meticulous and detailed study," the Turkish military said of strikes on the Kurdish village, Al Arabiya reported. The statement went on to say that an investigation found that civilian locations in the village of Zargala had fallen outside the range of its bombing campaign.
The intensified Turkish fight against the PKK parallels a rise in attacks against Turkey that have been blamed on the group. At least 17 Turkish security forces have been killed since July 20 in a spate of such attacks. Turkey, in turn, has stepped up its assault against the PKK in the past week, launching airstrikes against the group in northern Iraq, effectively ending a ceasefire agreement that had held for more than two years.
Decades of fighting between Turkey and the PKK, which initially sought an independent state for the Kurds before calling instead for greater autonomy for the ethnic minority, ended with a historic but fragile ceasefire in March 2013.
Many have argued that Turkey is bent on using the war in Syria to its advantage by targeting Kurds it deems a threat even as it turns a blind eye to the Islamic State group. Turkey agreed July 23 to give the United States access to its air bases, a move that grants the coalition fighting the group previously known as ISIS greater proximity to targets in Syria and Iraq. Turkey subsequently bombed ISIS targets in Syria but aimed at Kurdish ones in Iraq.
Sunday's deadly attack occurred when a suicide bomber detonated a tractor packed with explosives outside a military outpost in Dogubeyazit district, in Turkey's eastern province of Agri, Reuters reported.
© Copyright IBTimes 2023. All rights reserved.