Turkish Ferry Hijacking Ends After Commandos Storm Boat, Kill Gunman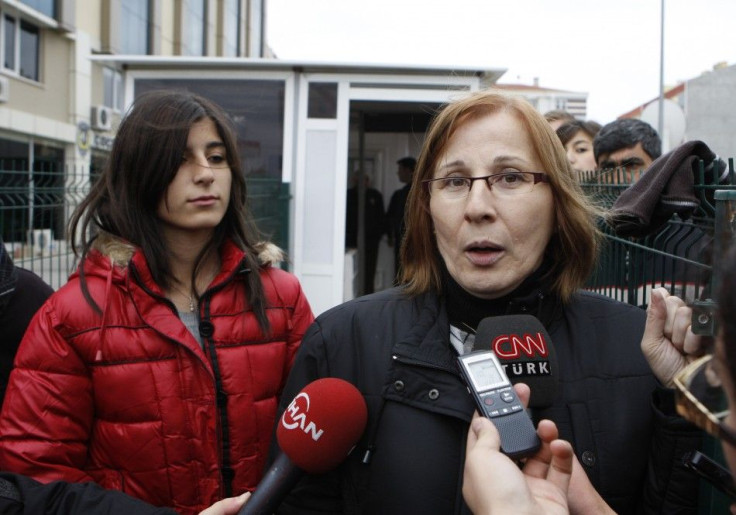 Turkish security forces have ended a hijacking drama in the Gulf of Izmit by storming a ferry boat and killing a Kurdish gunman who had seized the vessel earlier, just east of Istanbul.
The killed hijacker is believed to have been a member of the outlawed Kurdistan Workers' Party (PKK).
However, there is much mystery surrounding the bizarre incident and its resolution.
Istanbul Governor Huseyin Avni Mutlu told reporters: Shortly after the start of the [joint security] operation, the vessel was boarded and the assailant was killed. It was clear that the assailant was a terror group member."
Eighteen passengers and six crewmembers of the "Kartepe" ferry were taken to safety by Turkish coast-guard boats which had been shadowing the hijacked vessel. The hostages had been held by the lone hijacker for 12 hours before anti-terrorist commandoes stormed the boat at dawn.
None of the passengers or crew was hurt during the ordeal.
Earlier reports mistakenly indicated that there might have been up to five hijackers, one of whom was carrying a bomb.
However, Mutlu also said that the hijacker, who was about 30 years old, made no demands. The Associated Press reported that the "gunman" didn't even have a gun on him.
The Interior Ministry identified the hijacker as Mensur Guzel.
Governor of the nearby Kocaeli region Ercan Topaca told local media: A mechanism made of bottles and wires, which was designed to look like a bomb, was found."
Transport Minister Binali Yildirim told reporters in the capital of Ankara that the hijacker only sought fuel, food and drink and apparently made no political demands.
During the commando raid, some passengers reportedly jumped into the sea as shots were being fired.
One of the hostages later told Turkish TV the whole rescue operation only took about ten minutes.
We didn't see them [killing the hijacker], but we heard three shots first, and then three more, Ceyhun Tezel told NTV.
One freed hostage named Kadir Altunoglu told the Samanyolu news channel. The terrorist had told the crew to gather us upstairs, we never saw him. He sent us tea and biscuits. We heard five or six gunshots before dawn. We had opened the rear exit door of the ferry to let the commandos in.
The ferry was originally travelling from Izmit to Golcuk when it was seized at around 17:45 local time on Friday in the Sea of Marmara off north-west Turkey.
There was even speculation earlier that the hijacker may have been trying to take the boat to Imrali Island in the Sea of Marmara, where Abdullah Ocalan, the former PKK leader is imprisoned for life.
The PKK, which is seeking greater autonomy in Kurdish-dominated southeastern Turkey, has recently stepped up its insurgency against the Turkish state, resulting in hundreds of deaths.
© Copyright IBTimes 2023. All rights reserved.