Twitter Valuation: Is IPO Overhyped And Overvalued?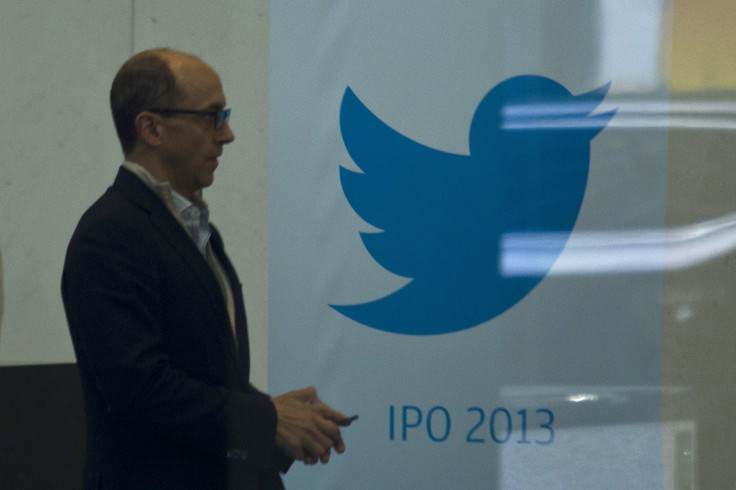 Twitter announced Thursday that it plans to price its initial public offering somewhere between $17 and $20 per share, aiming to raise as much as $1.3 billion. That would make Twitter worth about $12 billion. While initial analyses called it a conservative valuation, others are starting to call the Twitter IPO overhyped and overvalued.
Analysts point to the Facebook Inc. (NASDAQ:FB) IPO, which valued the company at $127 billion, as evidence that Twitter's valuation is conservative. Brian Hamilton, chairman of Sageworks, a financial analysis company, said this isn't a good way to look at it. Instead, it's more accurate to look at a company's relative value than its stock price.
Facebook's IPO valuation was 22 times trailing sales, but Twitter's proposed valuation is actually 31 times its trailing sales. To make matters worse for the Twitter IPO, Twitter loses money and has never been a profitable company. At the time of Facebook's IPO, the company was already a profit powerhouse.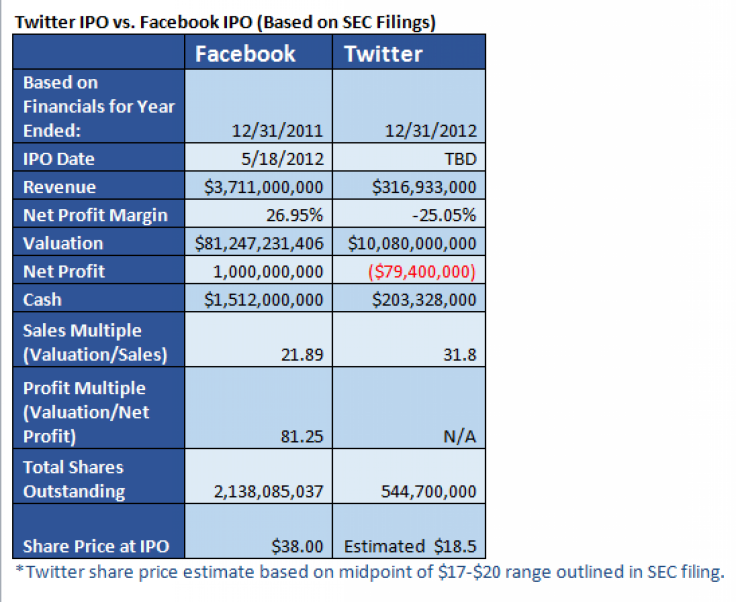 "[Twitter is] probably a good company; it's got good revenue and some good metrics," Hamilton told IBTimes in an email. "But to date, the market hasn't validated the company in the sense that expenses are still more than revenues. For every dollar they're generating, they're losing a quarter, based on the last full year's results."
Apple's valuation was 10 times sales at the time of its IPO, and Microsoft's was four times. Unlike Twitter, both of these companies were also turning a profit at the time of their IPO.
Proponents of the Twitter IPO argue that Twitter is a positive outlier in a bullish tech market. Hamilton said that ignoring things like quality of revenue and earnings to simply invest in line with market trends is a dangerous mentality that has proven flawed in the past.
Twitter is trying to do everything it can to avoid the problems that plagued the Facebook IPO last year. Twitter even ran an IPO simulation on the New York Stock Exchange on Saturday to look for glitches. It was the first time the NYSE performed a test IPO.
Twitter is expected to make its debut on the NYSE on Nov. 7 under the symbol TWTR.
© Copyright IBTimes 2023. All rights reserved.