Two-Day Talks In Oman Over Iran Nuclear Deal End Without A Breakthrough In Sight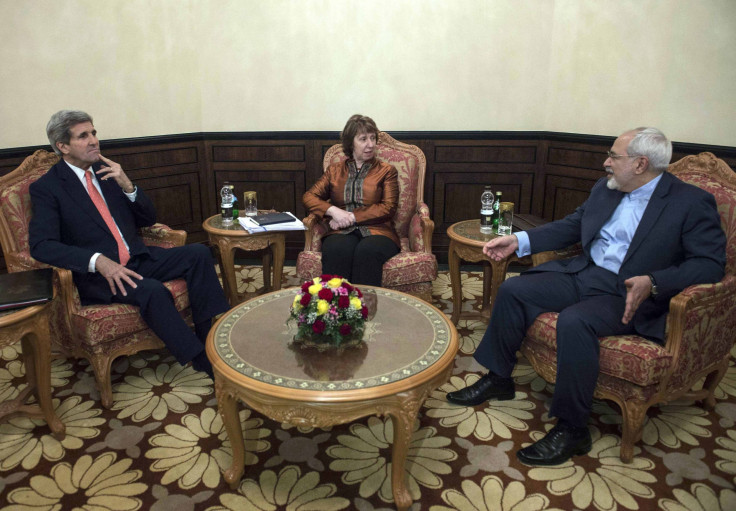 Two days of high-level talks between Iran and the United States over Tehran's nuclear program ended on Monday without an apparent breakthrough, according to media reports. U.S. and Iranian officials reportedly said that no progress had been made in the discussions between U.S. Secretary of State John Kerry, European Union policy adviser Catherine Ashton and Iranian Foreign Minister Javad Zarif.
"All in all, it was two days of very hard work," Abbas Araghchi, Iran's deputy foreign minister who's also serving as its chief negotiator in talks with the P5+1 nations, told IRNA, Iran's official news agency. "After hours of negotiations, we are still not in a position to say that progress has been achieved."
An unnamed official of the U.S. state department told The Associated Press that it is "self-evident" that a lot of work is still left to be done before a lasting deal can be reached. "I am not indicating that progress was made in any way," he reportedly said.
Neither Kerry nor Zarif made a statement following the meeting, but U.S. state department spokesperson Jen Psaki said at a press briefing in Washington that the discussions had been "tough, direct, and serious."
The main sticking point in the negotiations between the P5+1 -- the U.S., U.K., Russia, France, China and Germany -- and Iran continues to be the number and type of uranium enriching centrifuges Tehran should be allowed to keep in exchange for a gradual lifting of sanctions that have crippled the Iranian economy.
Although Iran has consistently said that its nuclear program is meant solely for peaceful and non-military purposes, the six world powers have reportedly demanded that Iran drastically limit its ability to enrich uranium and provide international inspectors full access to its nuclear facilities.
The talks in Oman were being seen as a prelude to the final round of meetings scheduled to be held in Vienna from Nov. 18 in a final push to meet the Nov. 24 deadline.
© Copyright IBTimes 2023. All rights reserved.