Two Suspected Russian Spies Arrested In Stockholm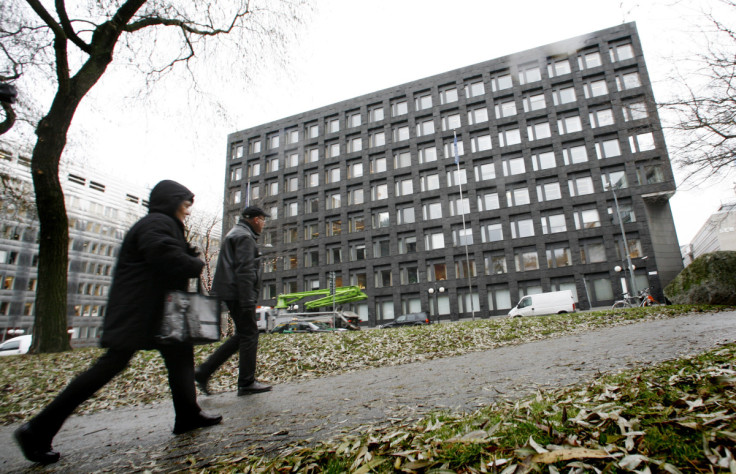 Authorities arrested two people Tuesday on suspicion of espionage during a predawn raid in Stockholm.
Local media reported the suspects are a married couple in their 60s. The Swedish Security Service said in a statement that one suspect was arrested for "gross illegal intelligence activities against Sweden and against a foreign power." It didn't identify the foreign power.
"The other is alleged to have aided and abetted this," the security service said.
Authorities have disclosed few details. Swedish media report that witnesses saw police repel from two Black Hawk helicopters.
The Swedish newspaper Aftonbladet reported that the couple is Russian and began living in Sweden in the late 1990s.
Sweden Prosecution Authority said the raid was coordinated with local police and the Swedish military, which provided the helicopters. The Swedish Protection Agency said the investigation into the couple and planning of Tuesday's operation had been "ongoing for some time."
"There was a need to quickly arrest the suspects," a spokesperson for Sweden's domestic security service, Fredrik Hultgren Friberg, told Aftonbladet.
The head of the Swedish police national operative department, Stefan Hector, said the mission was called Operation Spear and was completed in less than a minute. Hector said the operation was handled quickly so that the suspects would "not be able to flush anything in the toilet or destroy computers."
Earlier in November, two Iranian-born brothers were arrested in Sweden and charged with aggravated espionage for reportedly spying for a Russian military intelligence service for over a decade.
Tensions between Russia and Sweden have increased in recent months due to the Russian invasion of Ukraine and the explosions on the Russian Nord 1 and 2 gas lines that deliver natural gas to central Europe.
On Friday, the Swedish Prosecution Authority released a statement that investigators had discovered explosive materials, detonation sites and foreign objects at two gas leak sites in Sweden's exclusive economic zone and called the destruction of the gas lines "serious sabotage."
© Copyright IBTimes 2023. All rights reserved.