Typhoon Goni Causes Mudslides While Devastating The Philippines, Killing At Least 15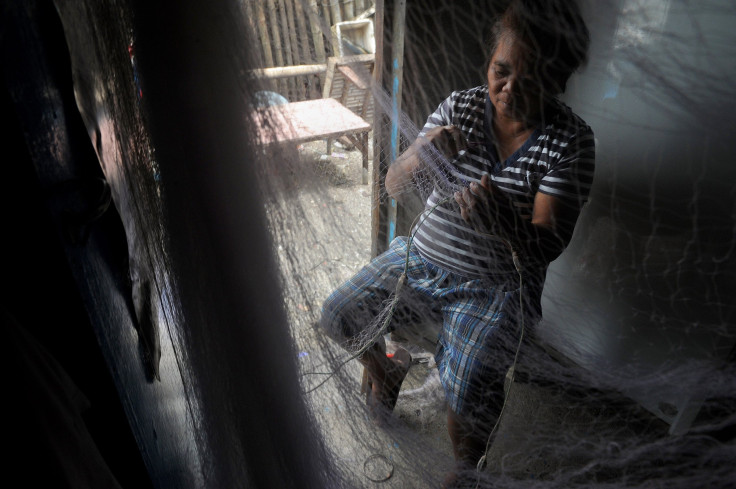 Typhoon Goni finished tearing through the Philippines Sunday with winds as great as 105 mph, killing at least 15 people as it triggered mudslides in the country's northern reaches, the Associated Press reported. Miners and police continue to dig through debris for the dead and missing in the province of Benguet, where mudslides killed at least 12 people, AP said. Four of the victims were gold miners in the village of Taneg, caught in a mudslide while they and their colleagues slept.
"They were sleeping when a huge chunk of the mountain came down and buried their work sites," the provincial governor told AP, adding that a search-and-rescue operation seeking survivors was under way.
Three people elsewhere died because of a separate landslide, a falling tree and drowning in a river, AP reported.
More than 32,000 people in the Philippines fled to higher ground for safety as the typhoon battered about 1,000 houses, according to AP, which cited the head of government's disaster-response agency. Meanwhile, flights were canceled in the capital of Manila.
Typhoon Goni is now pummeling Japan's Ryukyu Islands, according to Weather.com.
© Copyright IBTimes 2023. All rights reserved.