Typhoon Melor Hits Central Philippines; 700,000 Evacuated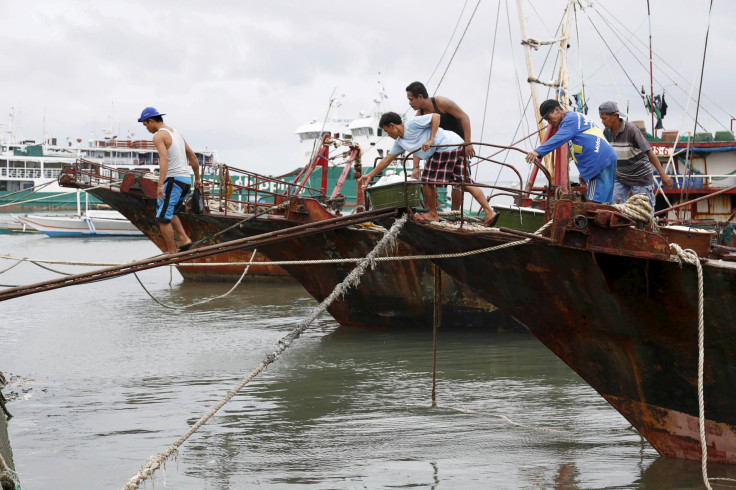 Typhoon Melor continued to roll over central Philippines early Tuesday, cutting power and communications and shutting roads and bridges in several provinces, according to the National Disaster Risk Reduction and Management Council. As of 8 a.m. in Manila (7 p.m. EST), Melor was over Romblon Island, according to the the country's weather bureau.
The typhoon was traveling west at about 9 mph with winds of 170 mph, the bureau said. That's slightly weaker and slower than when it first hit land in Northern Samar province around noon Monday. The slow pace means the typhoon can inflict more damage but there were no official reports of deaths or injuries yet.
More than 700,000 people were evacuated from their homes before the rains and winds arrived in their areas, the NDRRMC said. Classes at schools in 16 provinces and 20 cities and towns were suspended. At least 15 flights were canceled Tuesday after 56 were grounded Monday. About 560 vessels and rolling cargos were held at ports.
Melor, locally known as Nona, is expected to be at its closest to Manila on Wednesday morning. The Philippines is one of the most typhoon-vulnerable countries in the world, getting hit by about 20 storms a year. The biggest recent one was Typhoon Haiyan, which left more than 6,000 dead in 2013.
© Copyright IBTimes 2023. All rights reserved.