Tyson Fury vs. Francis Ngannou Will Surpass Floyd Mayweather vs. Conor McGregor, Arum Says
KEY POINTS
Tyson Fury and Francis Ngannou have agreed to face each other in a hybrid match
Bob Arum thinks Fury vs. Ngannou will be a huge hit business-wise
The UFC heavyweight champion addressed an important issue about his contract with the promotion
With both world champions coming to an agreement, Tyson Fury vs. Francis Ngannou may finally take place sooner rather than later.
After stopping Dillian Whyte over the weekend, Fury brought reigning UFC heavyweight champion Ngannou inside the ring to let everybody know they are serious about taking on each other. There's still no specific date for the bout, but the pair confirmed that it will be a hybrid fight.
Despite minimal details revealed, Fury's Top Rank promoter Bob Arum is still certain Fury vs, Ngannou will be a blockbuster hit. For Arum, it will even "do bigger business" than that of Floyd Mayweather vs. Conor McGregor, which reportedly drew approximately 4.2 million pay-per-view buys five years ago.
"This UFC guy [Ngannou], assuming that he's able to fight, that'll do monumental business," Arum told BoxingScene.com. "They know each other and they know how much there is to be made for that fight."
"I think Fury and this UFC heavyweight champion, Ngannou, do bigger business than Mayweather and McGregor," he continued.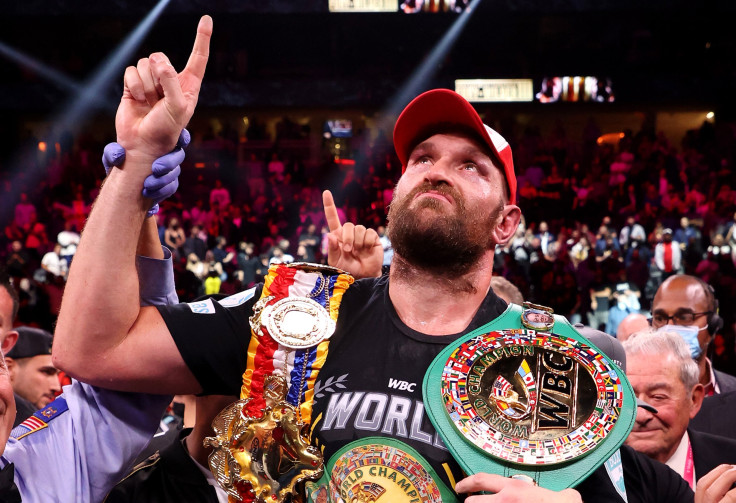 Indeed, Fury vs. Ngannou has taken a step closer to reality. However, the biggest question thus far is would the UFC be willing to take part in it and cooperate.
Addressing the issue, Ngannou said that the UFC should back him up in the Fury fight. Moreover, "The Predator" insisted that the Fury fight should be injected into his fresh set of terms with the company or he will not ink a new deal.
"The Tyson Fury fight has to be part of the discussion," Ngannou told "The MMA Hour" Monday. "That's not an option. It has to be part of the discussion because if that's not part of the discussion, it will never be. If I sign another contract now, basically the same model of the contract, I'm screwed. That's not happening ever. So we have to figure out a way to implement this into a contract."
Ngannou further explained that he's not parting ways with the UFC as there are "a lot of fights" waiting for him in the promotion.
"I think the UFC is a good promotion, and I want to keep fighting," he explained. "The Tyson Fury is not my last fight. I want to keep fighting. After Tyson Fury, there are still a lot of fights. There's the Jon Jones, there's the Stipe trilogy."
"There are big fights I can do in the UFC, and I would really like that to happen," he added. "I would really like us to get to a common point."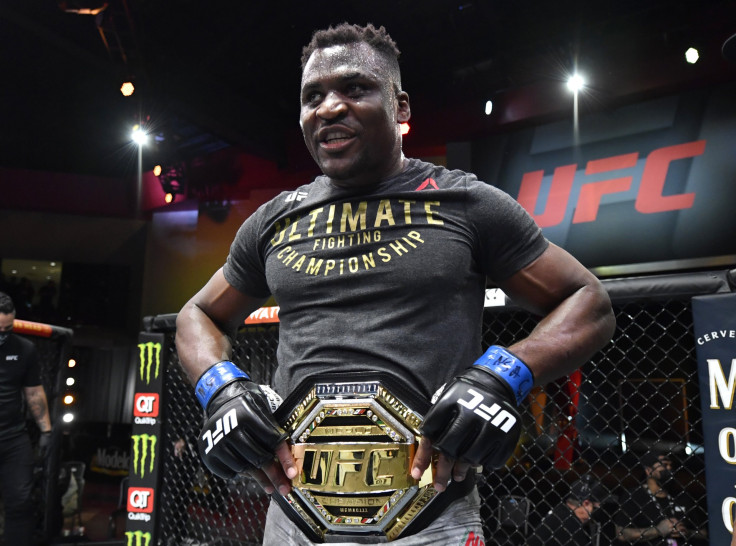 © Copyright IBTimes 2023. All rights reserved.