Ex-UFC Champ Recalls Mike Tyson's Mood Moments Before Plane Punching Incident
KEY POINTS
A video of Mike Tyson punching a fellow plane passenger recently went viral
Henry Cejudo said Tyson was in a great mood before boarding the flight
The former UFC champion revealed what the boxing legend's manager told him about the incident
Mike Tyson was in a great mood before things got out of hand during one of his recent flights, a former UFC champion claims.
After several years of advocating peace, Tyson made headlines for the wrong reasons recently after footage of him repeatedly punching a fellow plane passenger in the face went viral on social media. Before the incident, the man, later identified as Melvin Townsend, allegedly threw a water bottle at Tyson while harassing the boxer, reports said.
Sharing his side of the story, Henry Cejudo, who was with "Iron Mike" moments before the flight, said he believes something wrong must have been done as Tyson had been "super happy" that day.
"I have never seen Mike so so happy," Cejudo said on his podcast. "And so we went to Nashville's that night and then we ended up jumping in the same car as we went to the airport. This is an hour before the incident, but I have never seen Uncle Mike in such good spirits man. So this dude must have really crossed the line because Mike hugged all of us and he gave us all a kiss before he took off to Miami. I came back home to Phoenix."
"But yeah, little did you know, somebody just happened to cross Mike and Mike was super happy," he continued. "It's almost like you want Mike on mushrooms, and you want him high as heck because when he's not, he could be that different human; that dude just happened to push those buttons."
The former "champ-champ" went on to reveal that the man who was trying to stop Tyson from hitting Townsend was his manager.
According to Cejudo, the 55-year-old's manager said his client must have already thrown about "30 combinations" before the owner of the viral video started filming it.
"[Tyson's manager] was the one that was blocking Mike from hitting the dude, but he said, 'Mike Tyson just had enough, he like pitched a water bottle full of water,'" Cejudo said. "And so once he saw that he was like, 'Mike got up and ... he freaking probably hit up with 30 combinations before they actually started filming it.' So don't cross Uncle Mike. It doesn't matter who you are, where it's at. He will stick you in front of the world and that's exactly what happened."
It was later revealed that Townsend had been reportedly listed as having "habitual felony offender status for his regular offenses." He has also been convicted of multiple crimes ranging from, but may not be limited to, "fraud by identity theft to trafficking stolen property."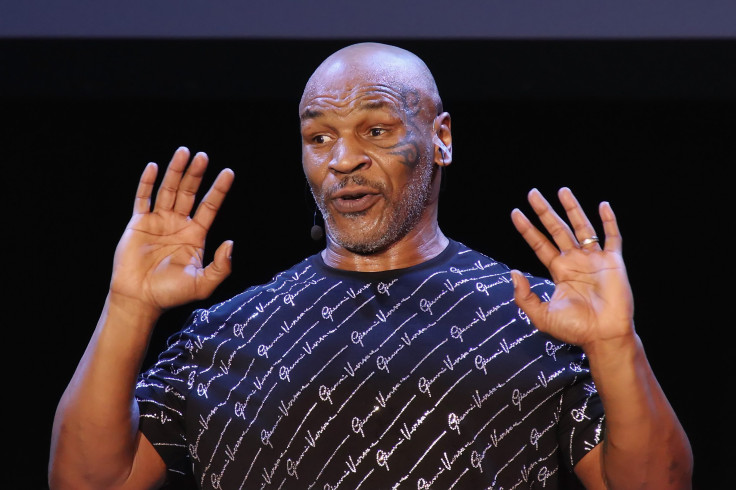 © Copyright IBTimes 2023. All rights reserved.