UAE Restricting Visas For Immigrants Workers From Asia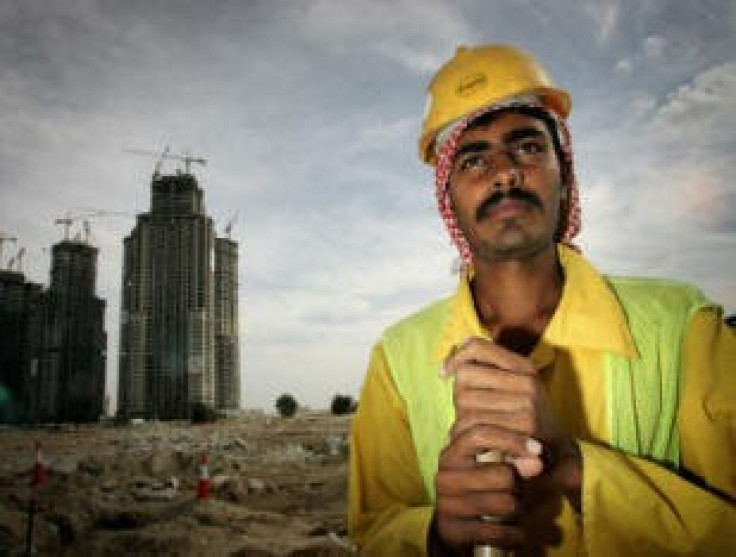 The United Arab Emirates is tightening restrictions on visas for immigrant workers from major labor-exporting countries in Asia, citing a need to prevent foreign criminals from entering the country.
Certain workers from India, Pakistan, Bangladesh, Sri Lanka and the Philippines are now banned from applying for tourist, visit, and conference visas unless they meet the pre-requisite of holding a college degree in addition to other new requirements such as round -trip tickets, documentation of hotel booking and proof sufficient funds to pay for the trip, Gulf News reported.
Among the types of workers included in the ban are electricians, pipe fitters, masons, farmers, drivers, tailors, and cleaners.
An immigration official, under the condition of anonymity, told Gulf News that the new measures were prompted by a recent spate of arrests that revealed foreigners in the country on tourist and other short-term visas were engaged in organized crime, human trafficking or were unemployed.
"[T]hese visa requirements will give authorities a greater ability to manage the flow of visitors into the country and allow residency departments across the country to screen more travelers for security risks prior to their arrival in the UAE," the official told Gulf News.
"This would help significantly reduce the risk that individuals engaged in organized crime or the trafficking of persons could gain entry to the country."
Tourism to the UAE has expanded rapidly -- particularly to the emirate of Dubai which is home to the tallest skyscraper in the world, the Burj Khalifa -- increasing 10 percent to 9.3 million visitors in 2011 from the previous year, the Daily Telegraph reported.
Much of the rapid development in the UAE has been built using foreign labor with immigrants making up the majority of the 8 million-plus population and UAE nationals making up less than 15 percent.
© Copyright IBTimes 2023. All rights reserved.
FOLLOW MORE IBT NEWS ON THE BELOW CHANNELS