UC Berkeley Student With Measles Put In Isolation, May Have Exposed Others To Virus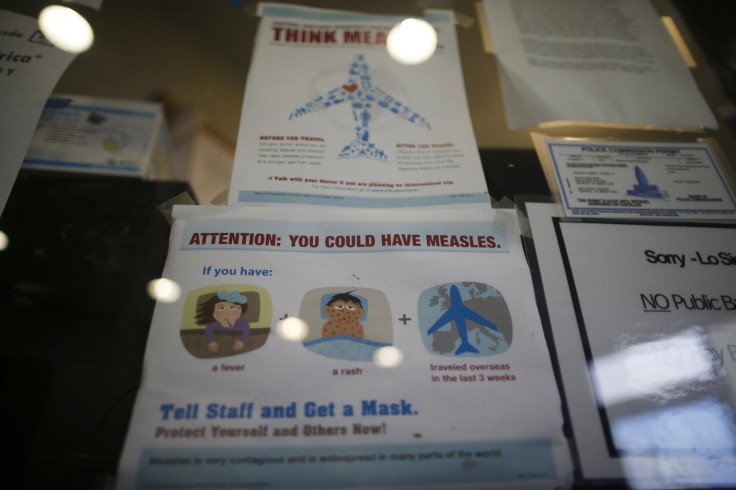 A University of California, Berkeley, student with measles may have spread the disease on public transportation in the city and on campus last week before being diagnosed with the highly contagious infection, Berkeley health officials said Monday. The student was placed in isolation Saturday, but was possibly infectious as early as last Monday, according to the officials.
The student, who was not identified, spent time on campus and in the community before developing a measles rash, the health officials said in a press release. Authorities at the city and state health departments are working with the university to identify people living and working in close contact with the student.
The measles virus is highly infectious and can stay in the air for up to two hours. People in Berkeley and the university may have been exposed to the virus in various places, the officials cautioned. Measles symptoms such as fever and facial rash develop between seven and 21 days after exposure. Infants, pregnant women and people with low immunity are at the highest risk of contracting the disease.
"I encourage Berkeley community members to make sure they and their children have received the required two doses," said Dr. Janet Berreman, public health officer in Berkeley said, in the release. "Obtaining records of your vaccination could prove critical in the event of a local outbreak," Dr. Berreman added.
California suffered a large measles outbreak from Dec. 2014 to April 2015 after at least 40 people, who visited or worked at Disneyland Park in Orange County, contracted the disease. The outbreak also spread to at least half a dozen states in the U.S., including neighboring states of Nevada and Arizona. While the California outbreak has been declared over, few cases continue to crop up.
The U.S. recorded its first death from measles in 12 years in Washington state, health authorities said in July. A woman died of pneumonia due to measles in spring this year, according to the state health authorities.
© Copyright IBTimes 2023. All rights reserved.
FOLLOW MORE IBT NEWS ON THE BELOW CHANNELS