UFC 232: 'Stronger' Jon Jones Reveals Secret Weapon To Finish Alexander Gustafsson
Jon Jones (22-1-1) believes he has what it takes to finish Alexander Gustafsson (18-4) in their light heavyweight title fight at UFC 232.
Both fighters will be competing in the main event for the vacant title at the end-of-year event which takes place Dec. 29 at the T-Mobile Arena in Las Vegas. It is notably a rematch of their UFC 165 title fight which Jones won via unanimous decision back in 2013 — a contest many regard as arguably the greatest title fight of all time.
And "Bones" says he feels better than he has ever done before, especially considering his previous claims that he didn't train hard for their first fight.
"Right now, I weigh 219 pounds," Jones said in a recent Instagram Live video. "I'm extremely light, I feel faster than ever. I feel like my endurance is stronger than ever. And I am very well-rehearsed, unlike the first time I fought Alexander Gustafsson."
In the video, Jones was relaxing with his training partner named Leo, a Russian boxer helping him prepare for the crisp striking of Gustafsson.
The 31-year-old revealed his preparation with Leo has been solid thus far and believes he's now seemingly ready to knock Gustafsson out, who has only lost via knockout once in his career.
"I'm here with one of my main training partners for this camp," Jones added. "His name is Leo, aka this is my Alexander Gustafsson. Leo is from Russia. He is one of the top boxers in the country. He's ranked third in the country right now and is preparing for the [2020] Olympics."
"Anyways, this guy is a way, way better boxer than Alexander Gustafsson, and he has prepared me so well for any combination Gus has to throw, and I do believe I'll be finishing this fight," he said.
It's not the first time Jones has predicted he would finish Gustafsson in a potential rematch. Before the rematch was confirmed, Jones spoke of how his lifestyle affected him in their first fight, which he deems as the reason for it being a close contest.
"A lot of people feel like he beat me the first time we fought, which didn't happen, it was close, but he didn't beat me," Jones said in a September interview with Russian outlet RT. "So Alexander Gustafsson is a possible first fight back, I'd love to fight him again and take him seriously this time. The first time I fought him, I wasn't living life the way a champion should be living life."
"I didn't train very hard for that fight, I'm not making excuses, but this is just the truth, I could have given it a lot more effort, I got fatigued after the first two rounds, which is something that never normally happens in my fights, so I feel like the next time I fight him, I will finish him," he added.
It's not known if Gustafsson heard or read that interview, but he certainly struck back with his own prediction a month later by claiming he would not only hand Jones his first clear-cut defeat — with his only loss being a disqualification — but would knock him out as well.
"I'll knock him out in the fourth," Gustafsson predicted. "Jon Jones' head will bounce off the canvas in the fourth round."
UFC 232 also features a women's featherweight title fight between current champion Cris Cyborg and bantamweight champion Amanda Nunes which will take place in the co-main event.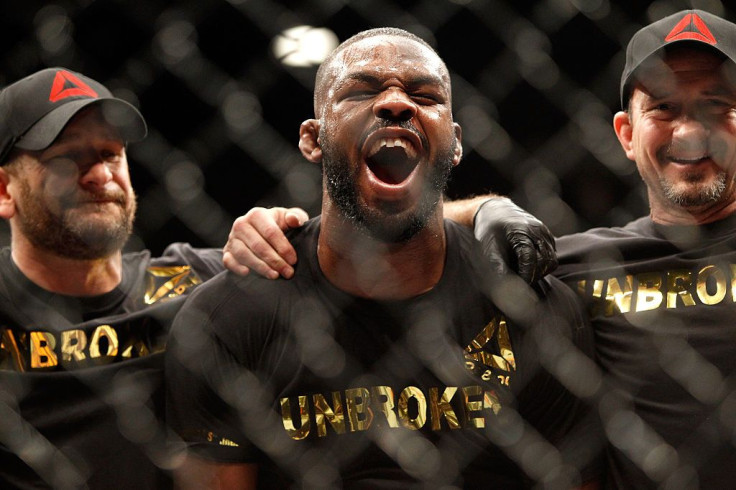 © Copyright IBTimes 2023. All rights reserved.