UFC 'Learned Their Lesson' From Conor McGregor, Says Ex-Heavyweight Journeyman
KEY POINTS
Conor McGregor is arguably the most impactful fighter in the history of the UFC
Brendan Schaub shares his interesting take on the UFC and McGregor
UFC boss Dana White admits that "The Notorious" is indeed "special"
Conor McGregor has undeniably left a lasting impression in the UFC.
At present, McGregor is no longer a two-division UFC champion, but for obvious reasons, he is still a household name in the famed mixed martial arts (MMA) promotion.
Ever since a UFC fan can remember, McGregor has been arguably the face of the organization.
With that in mind, many have speculated that at one point, or maybe even to this day, "The Notorious" is still the one calling the shots.
UFC heavyweight journeyman Brendan Schaub is apparently among them.
In a recent episode of his podcast, Schaub weighed in on the subject.
For "Big Brown," the UFC indeed reached new heights with McGregor in the frontline.
However, Schaub is certain the promotion has "learned" from it, having gone to quite an arduous journey with McGregor, and would not want to do it again with another fighter.
"You'd think the bigger the names, the more success, guys get the power they have [but] I think UFC learned from Conor McGregor," Schaub explained. "They gave that guy too much power and although they made a ton of money, I don't think they'd change anything but I don't think they are ever going to let another guy get as much power as Conor McGregor has over the UFC."
"I think they learned their lesson and you know he's made hundreds and hundreds of millions of dollars off them," he added. "Obviously they've probably made more off him but I think they learned their lesson with him but I don't know if we will get another Conor McGregor."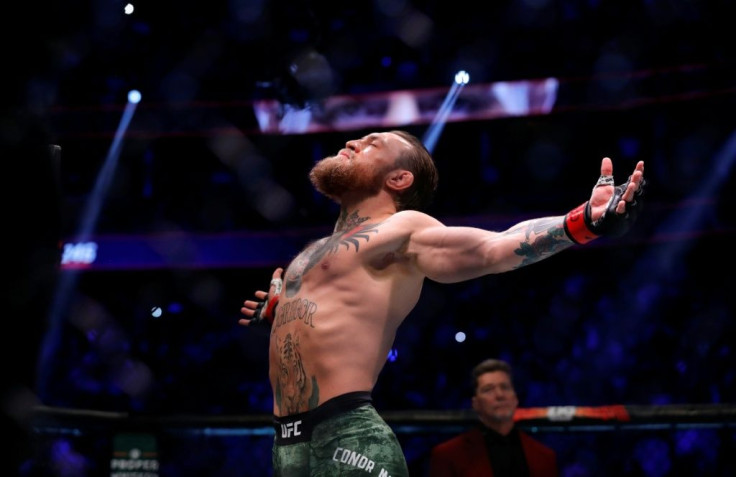 Last month, UFC president Dana White lifted the lid on almost the same subject—McGregor's rumored "special treatment."
Unsurprisingly, White boldly admitted that McGregor is indeed "special."
To the UFC boss' defense, he stressed that they have never seen a fighter like McGregor, who never cared and will just take on anybody in front of him, something other fighters on the roster never had in them.
"I think it was when [José Aldo pulled out of 2015 bout]. This is what he said us: 'I don't give a f--- who you get. I'm going to work out. When you figure it out, call me and let me know'," White said on "The DC Check-In With Dana White."
"And then the Nate Diaz fight, another fight fell out for him, he said, 'Well, let's fight Diaz,'" he continued. "'Well, do you want to do—' 'No, I don't want it at catchweight. If I don't fight him at this weight, it doesn't matter. It's b------- if I don't fight him at his weight."
White added, "Conor McGregor has been that guy since the day that he walked into this f-----' company. So for anybody to point the finger and say, 'Oh, this guy's getting special treatment…' [Because] This guy's special. This guy's f-----' special. You know how many fighters I've f-----' dealt with that'll talk to me about, 'This isn't good for my brand.' 'I'm not fighting my friends…'"
© Copyright IBTimes 2023. All rights reserved.