UFC: New Challenger Swears KO Win Over Amanda Nunes But Not After Money
UFC Women's two-division champ Amanda Nunes' new challenger swears she can win via KO in superfight but also revealed she's not after the money.
While it appears that Nunes has been dominating both the women's featherweight and bantamweight division of the UFC, an Olympic gold medalist and boxing champ Claressa Shields wants to know how the Brazilian MMA superstar would do inside a boxing ring.
A few days ago, UFC president Dana White has stated that he is open with the idea of promoting a boxing match between Nunes and Shields.
In response to White's statement, the world boxing champ shared her thoughts about the potential superfight in an interview with MMA on SiriusXM. According to Shields, she is open to face Nunes whether in MMA or Boxing. However, she admitted that if they will in MMA fight right away, Nunes will beat her. But if all will agree that they settle it in boxing, she would knock out the UFC champ.
"In MMA right now, she would beat me at this point. We're talking about if we fight tomorrow, at this point she would beat me. And at this point if me and her were to fight tomorrow, I would knock her out in a boxing match. That's just pretty clear but if Dana White wants to have her come over to boxing and try her luck with me, I'm more than willing to meet her at 154 [pounds] and we can fight," Shields said.
Shields recognizes Nunes' skills but she insisted that she is confident with what she can do in boxing. "I know what I can do in a boxing ring. No disrespect to her but it's a different game, MMA and boxing," Shields added.
There's no doubt that Nunes vs. Shields bout will be a hit. And another sure thing is the amount of money the two fighters can make should the fight actualize.
But apparently, Shields isn't after the money she could make out of the superfight. In a recent interview with TMZ sports, the boxing champ said that the bout could make both of her and Nunes pocket millions of dollars but also revealed that she's after the legacy she will earn from the superfight rather than money.
"I'm more about the legacy of it. To say that you actually beat the greatest MMA fighter," Shields revealed.
Shields is currently holding an undefeated record of 9-0 while Nunes is now arguably the women's MMA's GOAT.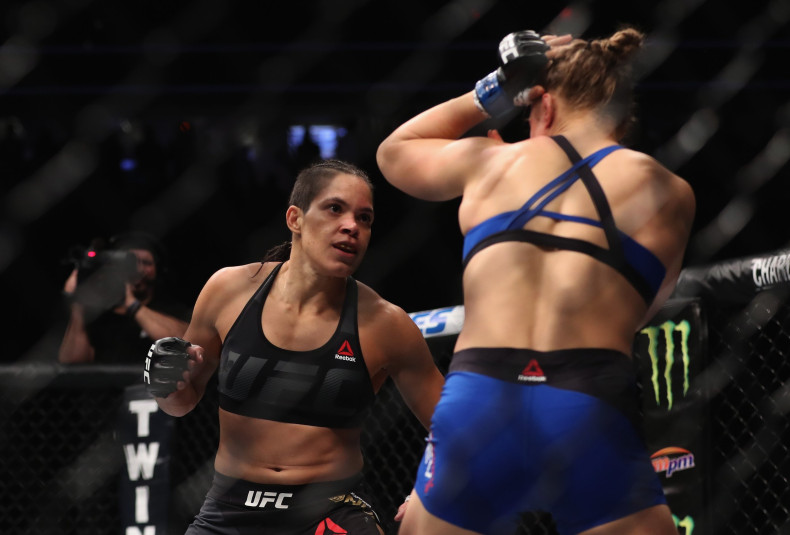 © Copyright IBTimes 2022. All rights reserved.