UFC Star Compares Himself To NBA Legend Dennis Rodman
KEY POINTS
Kevin Holland points out the similarity between him and NBA legend Dennis Rodman
UFC president Dana White weighs in on Holland's latest performance
The UFC middleweight contender reveals his future plans
A UFC contender made a shocking claim about NBA legend Dennis Rodman.
The UFC's middleweight division is stacked with an array of rising stars. Among them was No. 10-ranked contender Kevin Holland.
Holland has climbed his way to the rankings by winning five consecutive fights before losing to Derek Brunson on Saturday.
Ahead of the fight, the 28-year-old did a lot of talking, mostly pointing out that he is about to become a big name in the UFC.
In an interview with MMA Fighting, Holland even explained how he is similar to NBA "Bad Boy" Rodman.
According to Holland, he can party as hard as he can at night and still put on a massive performance the next day just like how the former Chicago Bulls star used to do during his playing years.
"We've been working hard, and I'll take two weeks off," Holland said. "Two weeks off means I am ready to go, [all in to] the first [middleweight] fight in April. That doesn't mean I am done. It just means I get to go and have a couple of days under the sun."
"After I am done having a couple of days under the sun, back to business," he continued. "I am like Dennis Rodman, you know what I mean? I can go party hard as hell one night and then win the championship the next night. Don't play with me, I'd do it."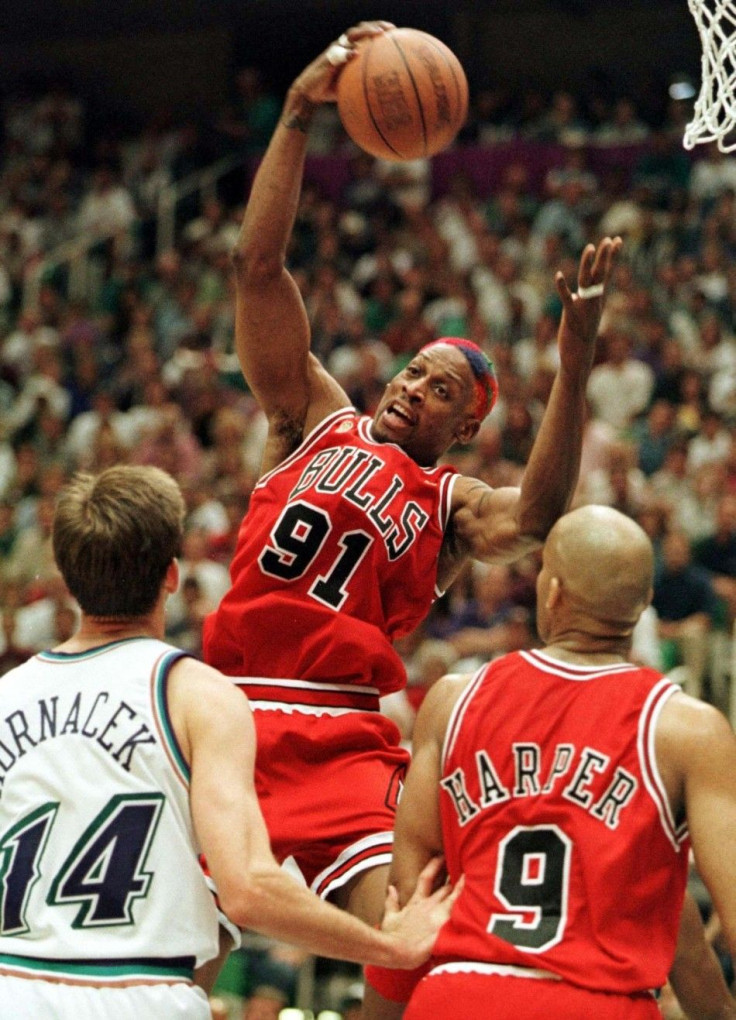 Unfortunately for Holland, his chase for UFC middleweight supremacy was hindered a bit after Brunson beat him via unanimous decision.
Weighing in on Holland's performance, UFC president Dana White assumed that "Trailblazer" had a "mental breakdown" in the middle of the fight, something he had seen in the boxing rematch between Lennox Lewis and Oliver McCall in 1997.
"I think that was a mental breakdown," White told Yahoo! Sports of Holland's performance after the event. "The only other thing I saw like it was [in boxing] when Lennox Lewis fought that guy [Oliver McCall] who kept his hands at his side and was crying.
"I don't know what he was doing," he added. "I think he might not have been able to handle the pressure and just broke mentally. I haven't seen anything like that."
Meanwhile, Holland is moving on in his career and is planning to try his luck in the welterweight division.
"Honestly, I'd like to get a nutritionist and try 170," Holland revealed. "Those boys are heavy in there at 185 (middleweight). It's nothing I just can't deal with. It's just something that when you fight for 25 minutes, you think about that type of stuff. So if I could try a 170 fight, that would be awesome."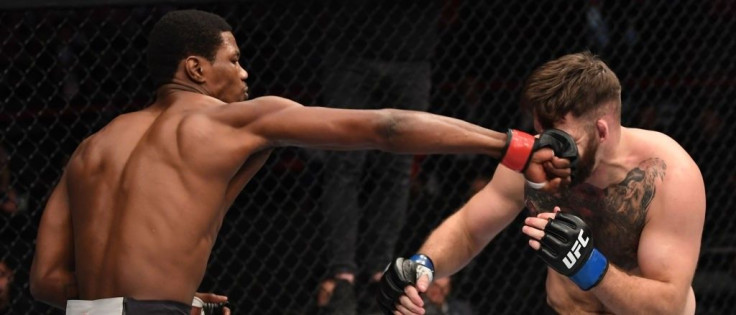 © Copyright IBTimes 2023. All rights reserved.