UFO Enthusiast Claims To Have Found Egyptian Pyramid On Moon
There are some structures that, until now, remain mysterious to people living in the modern age. These structures include the Stonehenge of England, the statues in Easter Island, and the ancient Pyramids of Egypt.
A certain UFO expert claims to have found a Pyramid-like structure sitting on the moon. This structure, he claims, is something that NASA doesn't want to talk about.
Self-titled UFO expert Scott C. Waring was looking at some photos from NASA's archives when he saw a detail that caught his attention. In an entry on the ET Database, he said it wasn't visible at first as the photo was very dark, but after adding some brightness and zooming in towards it, he saw that it was shaped like a pyramid.
"I found a pyramid in NASA photo PIA13510 yesterday," Waring claimed. "The object is partly hidden in the shadows so you need to add light to it to see the rest of the structure."
Waring speculates that this "pyramid" is able to fly and move from one location to another. It so happened that the Lunar Reconnaisance Orbiter Camera, the instrument NASA used to capture the photo Waring was looking at, captured the "pyramid" as it was parked at that specific location on the Earth's moon.
Aside from this "pyramid," Waring also claims to notice a "tunnel" beside it. The "tunnel," which is shaped like a "pipe," he said, is visible even without adding brightness to the photo.
An alien connection?
Waring said this "pyramid" on the moon could be the link that connects many pyramids on Earth. These pyramids, he said, have been built by various cultures in different times and places around the Earth.
These cultures -- which include Egyptians, Mayans, Incas, Aztecs and the peoples in Bosnia -- have all built pyramids. He speculated that these cultures might have an "alien connection" between them, and seemed to imply that the "pyramid" on the moon could be that "connection."
Just a boulder
Waring said NASA doesn't want to talk about this "pyramid" on the moon despite the space agency having photos of it. Perhaps, this could be because NASA sees Waring's "pyramid" as nothing but a "boulder" that rolled down the central peak of the Tsiolkovsky crater, which is featured in the photo.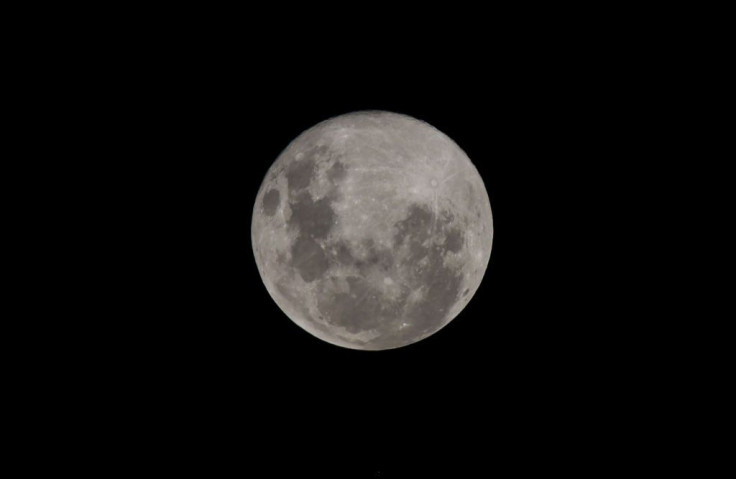 © Copyright IBTimes 2023. All rights reserved.