UFO Sighting In France? Government Says It's Just A Hypersonic Nuclear Weapon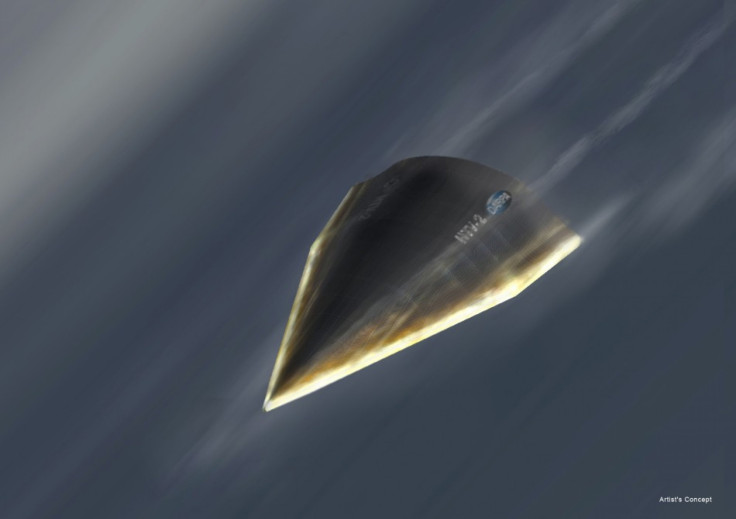 KEY POINTS
Odd-looking shapes were spotted in the sky above France and Spain Monday
The French military said the sky trails came from a test flight of its VMAX hypersonic glider
A French naval chief said hypersonic weapons are essential for current and future operations
Residents in Spain and France were alarmed by mysterious trails in the sky Monday and speculated that they could be from an unidentified flying object (UFO), but French officials have debunked the alien theories.
The bizarre sky trails were spotted above the Spanish provinces of Catalonia, Navarra, and Aragon, as well as Toulouse in France, The Sun reported.
The odd-looking shapes sparked alien conspiracies online, according to Spanish media. Others suggested the sky trails spotted just before dusk were generated by a military aircraft.
As speculations grew online, French military officials admitted Tuesday that the sky trails came from a test flight of their experimental hypersonic nuclear glider.
The aircraft, codenamed VMax, was launched from the Biscarosse missile test site on the coast of the Bay of Biscay in southwestern France.
"Yesterday the DGA carried out, from Biscarosse, the first test firing of a sounding rocket carrying the hyperspeed glider demonstrator VMax," France's Directorate General of Armaments said.
The French Procurement Agency explained that the test flight "represented an unprecedented technical challenge that will pave the way for the future of our national hypervelocity roadmap."
According to Reuters, France contracted aerospace company ArianeGroup in 2019 to lead the VMax program, which aims to develop a hypersonic glider demonstrator.
The report noted that major nuclear powers have been studying hypersonic gliders for several years, as they can fly at speeds greater than Mach 5 (6,000 kilometers per hour).
A rocket is typically used to propel the glider to a high altitude before the aircraft and its payload descend back to Earth at hypersonic speed.
Hypersonic gliders, capable of changing direction at high speed, are being designed to carry a nuclear or conventional warhead.
In 2020, Admiral Pierre Vandier, the chief of staff of the French Navy, discussed the need for France to be armed with hypersonic nuclear weapons.
"The hypersonic threat is a major consideration for us," Vandier said.
"Having missiles of this type is essential in the naval combat of today and tomorrow," he added.
Vandier noted that China and Russia have already developed "a number of hypersonic weapons," but he argued that the Chinese military has shown "no convincing demonstration" that they are effective against aircraft carriers.
Meanwhile, Russia announced in 2019 it had entered its first regiment of hypersonic missiles into service.
Russian President Vladimir Putin said the hypersonic missiles, dubbed "Avangard," are nuclear-capable missiles that can travel more than 20 times the speed of sound, BBC News reported.
Putin also claimed that the Avangard system could penetrate other major military powers' current and future missile defense systems.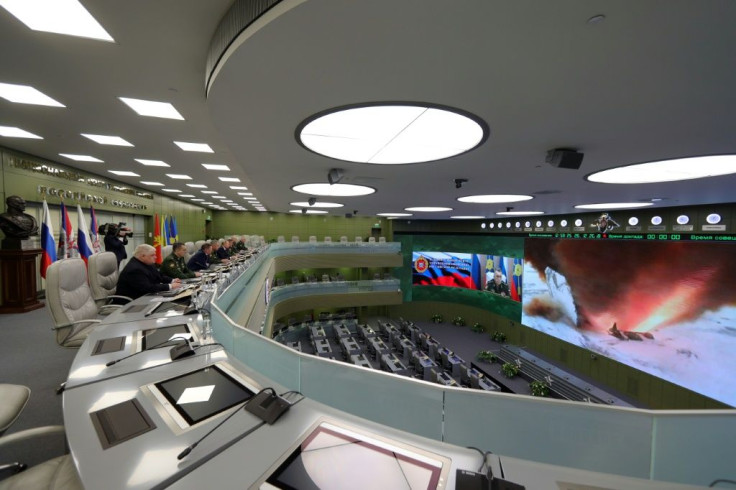 © Copyright IBTimes 2023. All rights reserved.